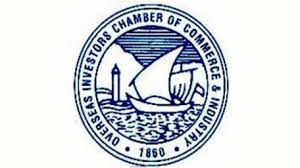 ISLAMABAD: The Overseas Investors Chamber of Commerce and Industry (OICCI) on Monday said that there would be no load shedding incoming summer season due to addition of electricity from new power generation plants and urged the government to make consistent policies to attract foreign investment.
'The government has already added 5250 Megawatt (MW) in the national grid during the last three years and 5000 MW more would be added before coming summer season, OICCI President Khalid Mansoor said while unveiling the 'OICCI Energy Reforms 2017' report at a media launch with journalists here.
However, he termed the LNG import as an interim solution and stressed on use of indigenous resources for electricity generation. He also said that coal-based power plants should be set up on Thar coal instead of operating them on imported coal.
He added that Pakistan energy consumption, according to OICCI Energy report, is expected to grow by 70 per cent in the next 10 years, substantially adding to current $ 11 billion energy import cost. Pending commissioning of Thar coal and long gestation hydro projects, additional power generation is expected to be based on imported coal and LNG which together with high transmission and distribution losses is going to keep the issue of circular debt and high energy cost under stress for some years to come.
OICCI Energy report has proposed widespread recommendations to streamline the Oil and Gas, Coal and Renewable sector including exploration, refining and distribution.
Mansoor said the "OICCI members recognise that Pakistan faces several challenges in the energy sector, including the higher cost of power impacting the competitiveness of exports and cost of doing business in Pakistan". "OICCI Energy Reforms 2017 Report" Khalid Mansoor added, "is an effort of OICCI, whose members include some of the most renowned multinational companies and fortune 500 companies operating in Pakistan, to recommend in an actionable format, key policy changes required to optimise the available resources as well as putting the energy sector on a fast-track, in line with the economic growth potential of the country". OICCI Managing Committee member, Chairman Energy subcommittee Jawwad Ahmed Cheema and OICCI Secretary General M Abdul Aleem were also present at the media launch.
The OICCI has 28 members from the Energy Sector, belonging to oil exploration, refining, marketing, distribution, coal mining and power generation sectors, with an asset base of over Rs 1500 billion. OICCI energy companies contribute more than Rs 500 billion annually to the national exchequer and have an annual turnover of Rs 1500–2000 billion and employ a large number of highly skilled professionals in different fields.
In Upstream Sector, OICCI has recommended that indigenous Oil and Gas exploration and production activities should be accelerated to make affordable energy available to the consumers. One of the policy recommendations by OICCI is to segregate Policy and Regulatory functions at the Ministry of Petroleum besides accelerating the award of new exploration licenses, with additional focus on tight gas development, offshore exploration and for introducing marginal field policy. Timely completion of power transmission and distribution projects is critical to uplift the additional generation capacity being added in the system including from Thar Coal Block II which is going to add 4000 MW by the end of 2025.
Giving highlights of the areas for reforms in the Downstream Sector value chain, Jawwad Cheema informed that no policy has been formulated for this sector since 1997. The OICCI report has recommended building new Oil Refineries, enhancing the existing refining capacity, and improving the fuel specification, import infrastructure, transportation value chain, fair and transparent pricing mechanism, improve quality of OMCs and most importantly to allow only serious players to operate in the downstream sector.
In the Power Sector, LNG is termed as a quick but temporary solution and the government has been urged to move towards self-reliance and indigenisation of untapped Coal, Hydro, Wind, Solar and Tight/Shale Gas resources. OICCI has also recommended replacement of inefficient, costly and heavy furnace fuel plants in a phased manner. NEPRA has also been requested to ensure cost reflective tariffs that incentivise investment in the distribution sector.