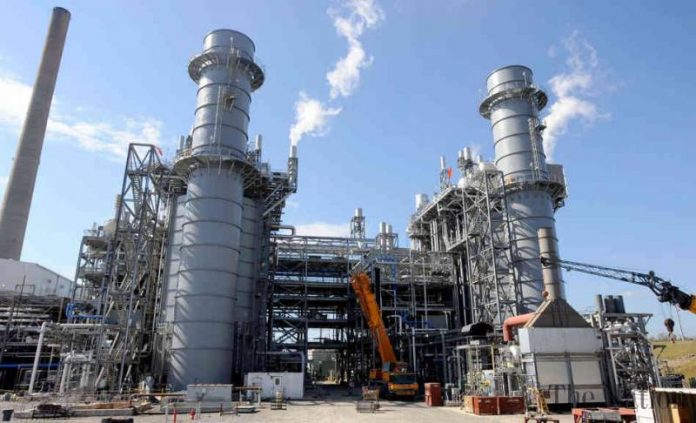 ISLAMABAD: The federal cabinet has expressed its deep concern over the mounting delays in conclusion of around 6,000 megawatt of power plant projects.
The cabinet was apprised by the power division at start of March that three LNG projects of 1,200 MW capacity each were behind on schedule with 1,410 MW Tarbela-4th extension and 969MW Neelum-Jhelum following suit, reported Dawn.
These power projects are critical to guaranteeing continuous power supply contingent on reliability of distribution network during the forthcoming summer season.
Due to continuous delays, the National Electric Power Regulatory Authority (Nepra) declined to permit higher charges in tariff beyond provided deadlines for LNG-based projects, Bhikki of the Punjab government, Baloki and Haveli Bahadur Shah of federal government.
Nepra has given a written statement saying it would not permit open cycle tariff for these above-mentioned three power projects beyond its committed deadlines. It added it would only issue combined cycle tariff in consumer rates after the expiry of due dates.
The regulator said the consumers shouldn't be punished for ineptitude and inefficiencies of contractors and executing agencies.
Nepra was requested by authorities in the power sector to take number of operational work hours in the nine-month open cycle leaving aside the period in which the plants were non-operational due to technical issues.
This request was in contravention of the formulated rules and was rejected by Nepra which took treated deadlines provided in contracts and tariff approvals into consideration.
Combined cycle tariff for these three LNG projects is estimated at around Rs7 per unit (kWh) against its current open cycle tariff of Rs11 per unit.
Due to persistent technical issues at these power plants are causing tariff differential and costs to rise, mimicking the Nandipur power project controversy.
These aforementioned LNG projects were supposed to reach commercial operation data (COD) on combined cycle last year in December under its revised schedule but failed to reach that stage.
Ironically all these three LNG projects are generating electricity at a cost of over Rs11 per unit and are presently positioned below 70 on the merit list considering their must run status.