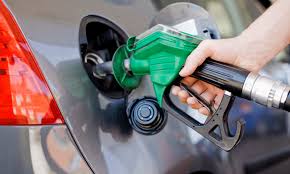 ISLAMABAD: The government has been requested by Oil and Gas Regulatory Authority (OGRA) to expedite the move to finalizing standards and specifications of petroleum products, as complains rise from Japanese and Pakistan automobile manufacturers over local fuel's quality.
According to an Ogra official, the energy ministry's petroleum division has been asked to finalize standards and specifications of petroleum products and notify them, reported Dawn.
The official shared Japan Automobile Manufacturers Association (JAMA) and Pakistan Automotive Manufacturers Association shared major concerns over the high manganese level content in fuel being sold across the country, which could contribute to health issues and engine problems.
Honda Atlas Cars (Pakistan) Ltd, filed the complaint, saying the additive appeared to be damaging engines in its vehicles.
Manganese can be added to fuel to make it appear to be of a higher quality, but it can reduce fuel economy and potentially harm public health due to emissions.
Honda's complaint stated Pakistani suppliers used the additive to elevate the Research Octane Number (RON) used to grade petroleum and lower quality fuel up to the RON 92 grade required by regulatory standards.
Acting on Honda's complaint, Ogra said it would investigate a complaint that fuel suppliers including local units of Shell and Total as well as Pakistan State Oil (PSO) had added manganese to their gasoline.
A team of Jama paid a visit to Pakistan in March and informed that Japan had serious reservations over the gasoline being utilized in Pakistan which was said to contain manganese content whose average was 52.6 ppm (parts per million). The highest figure is around 86 ppm.
The Jama team highlighted according to United Nations Economic Commission for Europe (UNECE) standards no metal was allowed to be used.
The Japanese delegation recommended permitting 18 ppm of metal to begin with in order to help the oil industry in reducing the present level, which would eventually be concluded by removing the metal completely.
Jama stated car parts were being destroyed by the high amount of manganese content in petrol, which was jamming the parts and contributing to partial combustion.
These metal deposits and choking asphyxiate were impacting the cars and tailpipe emissions were virulent and a big health danger which could contribute various systematic, neurological and bronchial diseases.