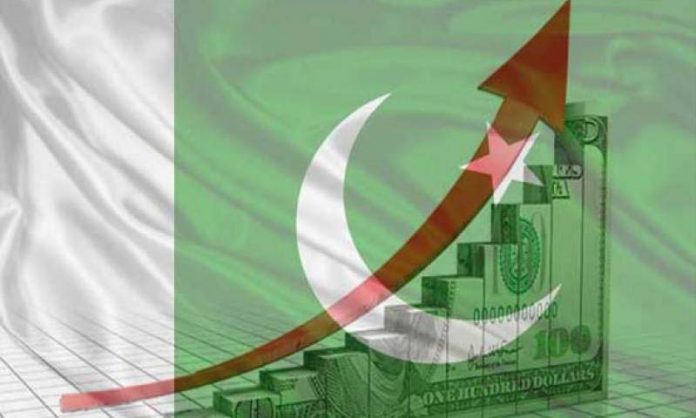 ISLAMABAD: The Annual Plan 2018-19 approved by the National Economic Council (NEC) headed by the Prime Minister Shahid Khaqan Abbasi projected a 6.2 percent economic growth rate for the upcoming financial year (FY 2018-19).
Also, the inflation rate for FY 2018-19 was set at 6 percent and the projected economic growth rate of 6.2 percent is a touch higher than the provisional rate of 5.8 percent for current FY 2017-18, reported Express Tribune.
The Asian Development Bank has projected Pakistan's economic growth rate will decrease to 5.1 percent for FY 2018-19, IMF at 4.7 percent because of fears the economy would slow down because of issues on the external front.
For agriculture sector, the government is projecting a growth rate of 3.8 percent for FY 2018-19 and 7.8 percent for the industrial sector.
And the service sector growth is projected to increase to 6.5 percent against the existing FY 2017-18 target of 6.4 percent.
Investment-to-GDP ratio is forecast at 17.2 percent for FY 2018-19, the national savings-to-GDP ratio is projected at 13.4 percent compared against 12.1 percent for FY 2017-18.
Current account deficit (CAD) was projected at 3.8 percent of GDP for next FY 2018-19 by the Planning Commission to the NEC.
Exports are projected at $27.3 billion for next FY 2018-19 and imports for FY 2018-19 estimated at $56.5 billion.
The government plans to rein in the trade deficit to $29.2 billion for next FY 2018-19, which is 2 percent more than outgoing FY 2017-18.