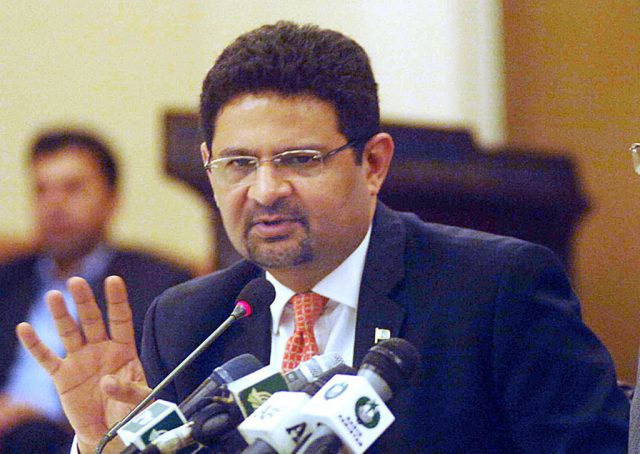 ISLAMABAD: Merely hours before the budget announcement, Dr Miftah Ismail has been officially appointed as the finance minister on early Friday morning.
A ceremony to this effect was held earlier today which saw President Mamnoon Hussain administering the oath to Mr Ismail.
As per a notification published on Thursday, Mr Ismail was officially appointed the federal minister for finance, revenue and economic affairs, taking the place of Ishaq Dar who vacated the post in September 2017.
Although, Mr Ismail isn't an elected parliament member however the constitution gives the government allowance to designate a federal minister for a period of 6 months.
The federal government had appointed Miftah as the adviser to the prime minister on finance, revenue and economic affairs last year, before which he was the special assistant to the prime minister on economic affairs.
He replaced Senator Ishaq Dar as the finance minister who has been in London since October last year while a corruption case is underway against him.
Ismail, a political economist, holds a PhD from The Wharton School, University of Pennsylvania.
Mr Ismail was selected as adviser to PM on finance, economic and revenue affairs in December 2017 on the same day as Rana Afzal Khan who was appointed the minister of state for finance and economic affairs.
Since Special Assistant to PM on Revenue Haroon Akhtar was responsible for managing the tax machinery, hence Mr Afzal wasn't handed over control of revenue.