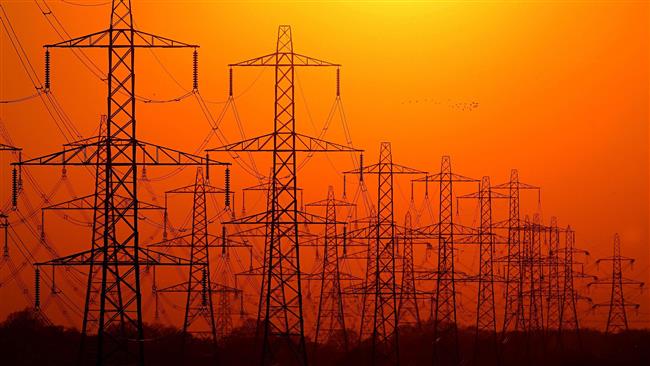 ISLAMABAD: A Chinese company has been granted an extension of seven months to start building of the Matiari-Lahore transmission line expected to cost $1.7 billion.
The Matiari-Lahore transmission line project comes under the China-Pakistan Economic Corridor (CPEC) and could be delayed by three years, reported Express Tribune.
An Economic Coordination Committee (ECC) of the cabinet met presided by the Prime Minister Shahid Khaqan Abbasi which decided to obtain Rs100 billion from commercial banks for the part clearance of circular debt.
Also, an extension of seven months was granted to the Chinese contractor responsible for laying the Matiari-Lahore transmission line until December 1st, 2018 by the ECC of the cabinet.
The finance close date of the 660-kilovolt high-voltage direct current (HVDC) Matiari-Lahore transmission line was also extended till the above-mentioned date.
This decision to extend the financial close deadline was done to correspond this project with the looming coal-fired plants being setup at Thar and the 1,100-megawatt K-2 project based in Karachi.
Work on the laying of the HVDC transmission line was supposed to start next month and be operational by August 2020 as per the revised timelines.
However, the new extension of seven months provided to the Chinese firm means the project would now be delayed and be operational by March 2021.
The project hit snags on multiple occasions as last-November it was reported the Chinese company contracted to execute the project had slowed down the work.
The Chinese company was said to have halted work near sites like Balloki, Bhaipheru and Matiari (Sindh), said official sources.
It was given a letter of interest from the government in February 2017 to start construction work on various sites and the land was handed over to them in January this year.
A power division official in the energy ministry attributed three reasons for the Chinese company had slowed down work on two major sites, one was the creation of revolving fund and other was maintenance and operation of this project.
The revolving fund creation was for catering payments to the Chinese company in case its bills get delayed. The dispute between the government and Chinese company was over the amount to be allocated to this fund.
The Chinese firm has demanded the establishment of this fund immediately; whereas authorities want to be measured on the issue before reaching any conclusion.
The second major issue of contention is the Chinese firm wanting National Transmission and Despatch Company (NTDC) to procure spare parts from China on its own and furnish them for operation and maintenance of this venture.
Contrarily, the government wanted the Chinese firm to carry out this work, to avoid blame for any problems developing in the future, explained the official.