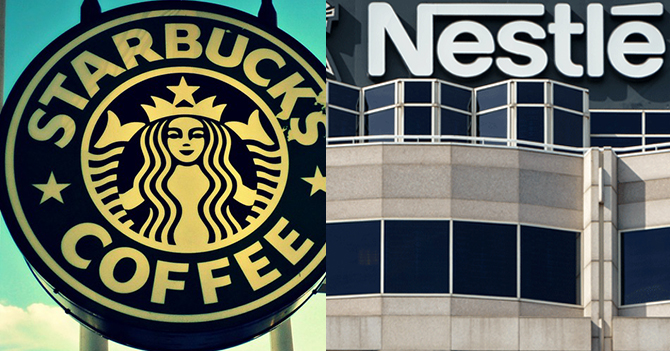 ZURICH: Nestle will pay Starbucks $7.15 billion as part of a global coffee alliance in which the Swiss-based food giant is getting the rights to market the U.S. coffee company's products around the world outside Starbucks' coffee shops.
"This global coffee alliance will bring the Starbucks experience to the homes of millions more around the world through the reach and reputation of Nestle," said Starbucks Chief Executive Kevin Johnson.
Nestle, which will take on about 500 Starbucks employees as part of the deal, says its ongoing share buyback program would remain unchanged.
Starbucks, which last week reported a global drop in quarterly traffic to its established cafes, has been revamping its business. It recently sold its Tazo tea brand to Unilever for $384 million and closed underperforming Teavana retail stores.
Starbucks previously licensed its business selling packaged coffee to Kraft Foods, but ended the agreement in 2011, giving the business to privately held Acosta Inc.
The cafe chain's partnership with Kraft had been due to end in 2014, but Starbucks sought an early exit and was later forced by an arbitrator to pay $2.76 billion to Kraft, which by then had split into two. The payment went to Mondelez Internationa