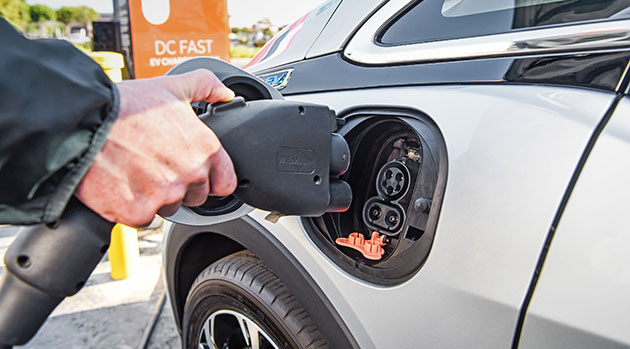 KARACHI: The auto industry is transforming at unparalleled speeds and is converting technology from fossil-fuel based vehicles to electric motor engines to protect the world from pollution, enable sustainable eco-friendly technology, and enhance vehicle productivity.
A number of Chinese automakers such as Haohong Motors, Weifang Shandong Electric Power Technology Co Ltd., Shanghai Shenlong Bus Co Ltd., Wuxi Shengbao Electric Vehicle Co Ltd., etc. have signed Memorandum of Understandings (MoUs) with local Pakistani companies to launch electric vehicles in the country, a source in the Engineering Development Board (EDB) said.
The government of Pakistan has given permission to eight new automakers to set up their assembly and manufacturing plants in the country, revealed the sources in EDB at the open hearing organised by Competition Commission of Pakistan (CCP) in a bid to discuss competition and consumer concerns. Moreover, seven applications are under review, he further added.
With many new entrants coming to Pakistan, the gap between the demand and supply of vehicles will not be an issue in the coming years. The companies will not only manufacture commercial vehicles but also passenger cars as well, the source added.
In the recent budget announced by the federal government, greater incentives have been given to electric cars and busses. The government has given exemptions of 16 per cent customs duty on charging stations of electric vehicles, reduction of customs duty from 50 per cent to 25 per cent and an exemption of 15 per cent regulatory duty (RD) on electric vehicles. The government has also reduced customs duty on kits of electric vehicles from 50 per cent to 10 per cent.
The interest of the Chinese automakers is increasing toward Pakistan owing to the recent Auto Policy 2016-21 and the China Pakistan Economic Corridor (CPEC), the source said. The days are not far away when Pakistani people will choose to drive electric cars over vehicles which only run on fuel.
Chongqing Changan Automobile Limited
Chongqing Changan Automobile Limited has signed an agreement with Master Motors to assemble and sell cars in the country. Two months back, Master Motors held the groundbreaking ceremony of the assembly plant where the company would assemble and sell Changan's vehicles.
Changan
Changan Automobile is famous for manufacturing high-end SUVs and Sedans in China. And it is reported that Masters Motors will launch CX70, a 7-seater SUV and a sedan in the country initially.
Jinbei
Jinbei has collaborated with Zenith Automotive (Pvt) Ltd. to distribute and sell its vehicles across the country. Currently, the company has launched 5 commercial and passenger minivans for local consumers, which are Jinbei X30, Jinbei X30 (deluxe), Jinbei X30L, Jinbei H1 and Jinbei H2.
Jinbei has almost 60 per cent market share in minivans segment in China and is also importing vehicles globally. All vehicles introduced in Pakistan are CBUs, however, the company is planning to build a CKD assembly in Pakistan.
Joylong
Joylong, another Chinese Automaker is coming to Pakistan. Its subsidiary in Pakistan, Joylong Pakistan will import the vehicles from China, and in the first stage, the company will offer four variants of passenger vans and a coaster. Jiangsu Joylong Automobile Co Ltd. was founded back in 2007 and is importing vehicles to 60 countries around the globe.
LIFAN and Beijing Automobile Works (BAW)
The companies have also applied to come to Pakistan and are waiting for the government's approval. Both the auto manufacturers would launch Light Commercial Vehicles (LCVs) in the initial stage. LIFAN is collaborating with Pak China Motors, whereas BAW's local collaborator is Cavalier Autos.
As per an official of the Engineering Development Board, after receiving the approval, the companies will set up their assembly plants and start operations.