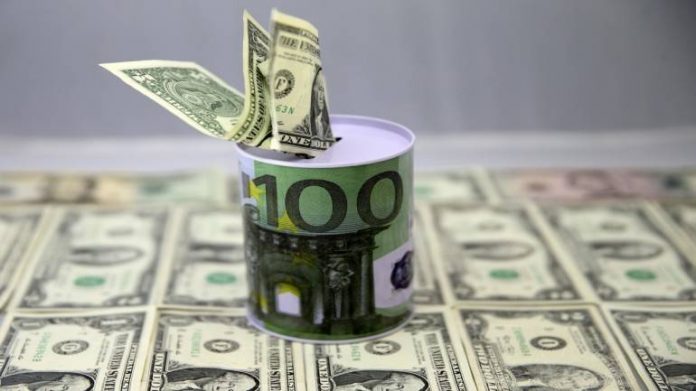 KARACHI: The rupee appreciated by Rs1 in the open market against the greenback on Thursday to Rs123.80, revealed foreign exchange dealers.
As per the foreign exchange dealers, the comeback of stabilization to the rupee-dollar exchange rate in the inter-bank market had helped to reach buy and sell rates of the dollar and other major foreign currencies in the kerb market, which assisted the rupee to recover partially against the greenback.
On Thursday, the rupee remained stable against the dollar in inter-bank trading at Rs121.54 and remained largely unchanged since last week or so, reported Express Tribune.
Previously, the rupee had depreciated 15.2 percent against the greenback in the last six months.
Pakistan Forex Association President Malik Bostan shared beside the stability in the inter-bank market, the anticipation regarding notable inflow of dollars under the tax amnesty scheme had lessened the pressure and given the rupee much-needed support to slightly recover against the greenback.
Last week, the Federal Board of Revenue (FBR) spokesperson Dr Muhammad Iqbal said taking into consideration asset declaration trends and assessment from tax experts and chartered accountants, money retrieved under the tax amnesty scheme could range between $3-4 billion.
Stability in the exchange rate compelled people to sell dollars at the prevailing rate of roughly Rs123 and it includes those who were betting on the further strengthening of the greenback and held back its sale.
Zafar Paracha, General Secretary Exchange Companies of Pakistan shared dollar supply to foreign currency dealers had risen by around 20 percent and he attributed this rise to 10 percent fall in buying and another 10 percent increase in sales at counters.