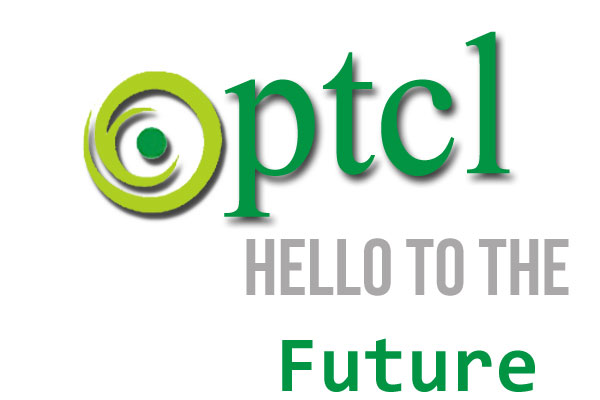 KARACHI: Pakistan Telecommunication Company Limited (PTCL) has announced its financial results for the mid-year ended June 30, 2018, and an interim dividend of Rs.1 per share at its Board of Directors meeting held in Islamabad, on July 18, 2018.
PTCL's revenue for the 1st half of 2018 has grown (year-on-year) YoY by 4 per cent to Rs60.7 billion as a result of positive contributions from all group companies. The quarter-on-quarter (QoQ) revenue has grown by 2 per cent during the second quarter of 2018.
Ufone's revenue has increased by 5 per cent YoY despite tough competition in the cellular market. UBank, a microfinance banking subsidiary of PTCL, has shown significant growth of 71 per cent in its revenue over the first half of 2017. PTCL's operating profit for the period improved by 57 per cent, however, its net profit declined by 45 per cent mainly due to the adverse impact of currency devaluation of Rs1.1 billion and positive one-offs of Rs1.3 billion of last year. Like-for-like net profit of PTCL would have been higher by 28 per cent compared to last year.
PTCL's revenue has registered a 1 per cent growth QoQ. PTCL's flagship Fixed Broadband DSL service posted a revenue growth of 8 per cent over the first half of 2017. Corporate business has also shown significant growth of 14 per cent over the same period last year.
Investments made in LTE during the last years have yielded positive results with YoY revenue growth in double digits. There is, however, a decline in domestic and international voice revenues due to continued conversion of subscribers to OTT and cellular services resulting in declining voice traffic volumes. PTCL's operating profit is lower by 2 per cent compared to the same period of 2017, mainly due to customer acquisition cost spent during the first half of the year.
Furthermore, non-operating income has also declined due to reduced funds on account of VSS and CAPEX investment during last year. This has resulted in a 21 per cent lower Net Profit compared to 1st half of 2017 as reported (and 12 per cent lower if adjusted for one-offs). PTCL has announced an interim dividend of Rs.1 per share, which equates to a dividend payout of Rs5.1 billion.
PTCL continues its journey to transform its top 100 local exchanges across Pakistan through a comprehensive Network Transformation Program for providing high-speed data and IPTV services. The ongoing transformation program delivers positive results in terms of reduced customer complaints, higher customer numbers, better ARPU and higher revenues in upgraded exchanges.
LTE/Charji's recent campaigns 'CharJi Double Volume' and 'Karachi CharJi Reconnect' were launched, which were well received, hence further strengthening CharJi footprint in the market.
PTCL signed new ICT, Cloud Infrastructure and Managed Services projects in both private and public sectors, while also enhancing its portfolio with new partnerships and solutions. During the second quarter, PTCL signed an agreement with Pakistan Software Export Board (PSEB) for offering Cloud-Based Solutions to software companies and call centres. PTCL also achieved ISO 27001 and 27017 certifications for cloud infrastructure services security.
PTCL partnered with Dawn Films for the movie '7 Din Mohabbat In' starring top celebrities of Pakistan. Seizing this opportunity, a TV commercial was launched, endorsing 10Mbps Unlimited Internet. PTCL sponsored Pakistan Cricket Team in International T20 Cricket series with West Indies and Scotland. On both occasions, with PTCL on the back, Pakistan T20 Cricket team won the series.