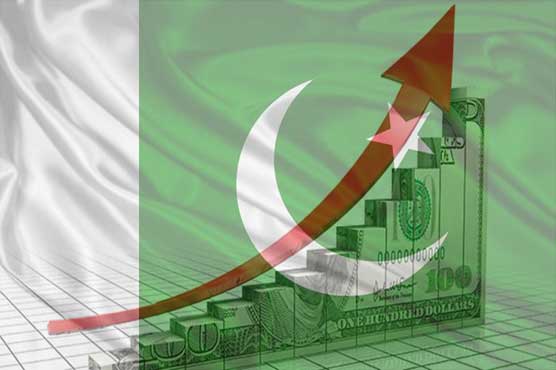 LAHORE: A US-based Pakistani economist Dr Atif Mian has chimed in about the country's economic troubles and spoken about it on Twitter in a detailed thread detailing as to why it hasn't achieved economic independence.
While tweeting on Pakistan's 71st Independence Day, Atif Mian said: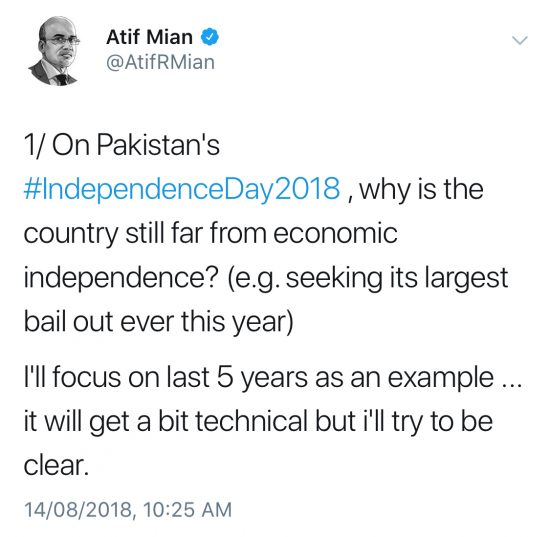 Citing the imminent and largest-ever bailout Pakistan aims to secure from the International Monetary Fund, Dr Atif Mian tweeted: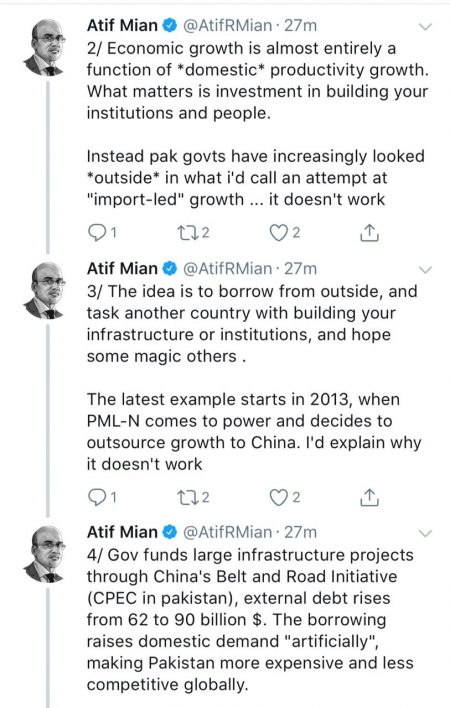 As the tweet above clearly explains, the crux of obtaining loans from outside is enshrined in China-Pakistan Economic Corridor (CPEC), which contributed to Pakistan's external debt rising from $62 to $90 billion.
Also, Mr Mian said the foreign borrowing "artificially" raised domestic demand, making Pakistan more expensive and less competitive globally.
Furthermore, the renowned economist speaking about the real effective exchange rate said: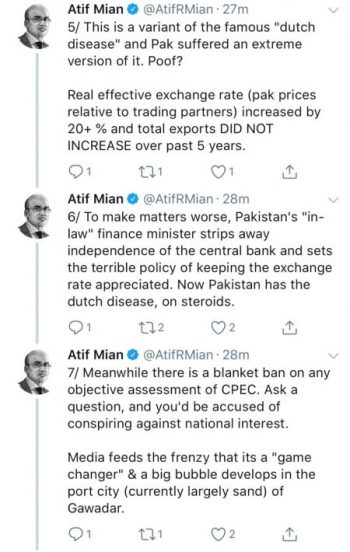 Speaking about former finance minister Ishaq Dar, Mr Mian said he stripped the independence of the State Bank of Pakistan (SBP) and kept the exchange rate appreciated, which he termed a "Dutch disease" on steroids.
Also, he tweeted there was a blanket ban on any objective assessment of CPEC and said the media feeds the frenzy the corridor was a "game changer" and a big bubble gets setup in Gwadar.
Tweeting about the real estate bubble and debt sustainability, Mr Mian said: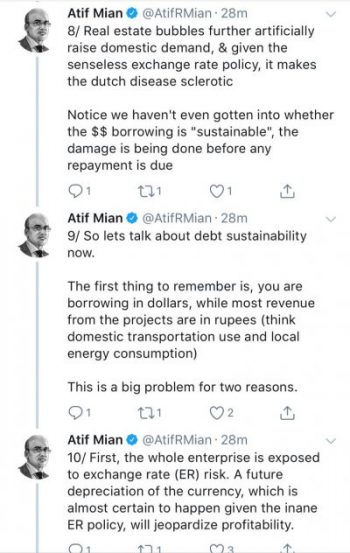 Mr Mian in another tweet stated Pakistan required to generate sufficient additional exports to pay back its debts and questioned the sustainability of the borrowing and spending deals and termed them "opaque":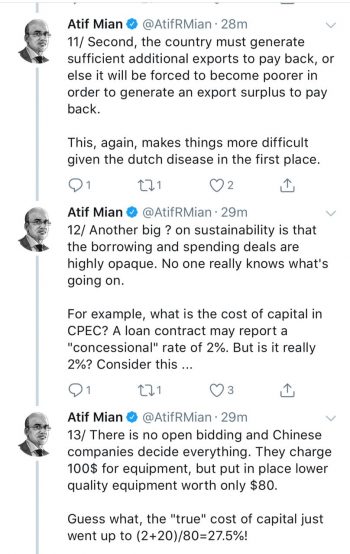 And concluding his tweets, Mr Mian said both Pakistan and China could gain from each other, however, deals need to be structured properly with the relevant macro-prudential framework, which wasn't done: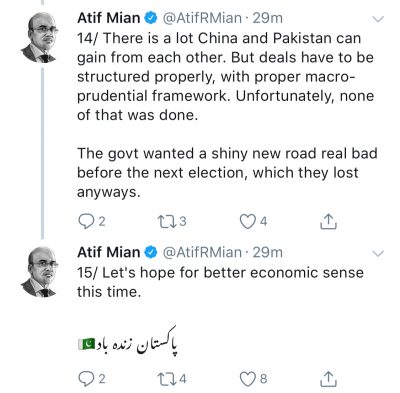 Atif Mian is John H. Laporte, Jr. Class of 1967 Professor of Economics, Public Policy and Finance at Princeton University, and Director of the Julis-Rabinowitz Center for Public Policy and Finance at the Woodrow Wilson School.