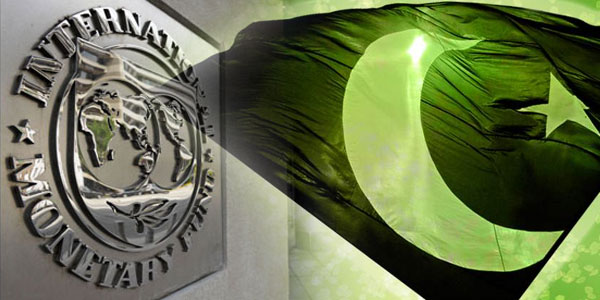 LAHORE: Pakistan's General Consul in Hong Kong Abdul Qadir Memon on Monday said Islamabad won't utilize any funds obtained from a conceivable International Monetary Fund (IMF) bailout to repay its debt to China and would rather use them to continue financing its imports.
According to a report in Nikkei Asian Review, Mr Memon was responding to a question-and-answer session following a speech at the Foreign Correspondents Club in Hong Kong.
He said, "If the U.S. "vehemently" objects to an IMF bailout, we are going to convince them that this money will not go to China. It will go to balance our external accounts so that we are able to sustain our imports for the next year or so."
Mr Memon rebuffed assertions the Belt and Road Initiative (BRI) was to be blamed for the country's financial crunch and the assumption it would approach the IMF to repay Chinese loans.
"The balance of payments difficulties for Pakistan is because of high oil prices," added Pakistan's Consul in Hong Kong.
However, Mr Memon warned any IMF bailout would come attached with strict conditions which could harm the government's ability to execute policies if it agrees to the terms.
Furthermore, the government is exploring its options and it "may opt for other resources, and [the] People's Republic of China, Saudi Arabia — in the past we had this deferred payment imports of oil," said Memon.
China had exhibited flexibility in its negotiations with Pakistan regarding terms and conditions of loans obtained, said Pakistan's General Consul in Hong Kong.
Mr Memon observed, "The payback period is longer, and Pakistan has no history of default."
Also, while talking about the US decision to suspend $300 million in CSF related payments to Pakistan, Mr Memon criticized the decision and said "This is the money the United States has committed to Pakistan for providing support for the coalition logistics and air support so that the United States can fight its war on terror inside Afghanistan."
He added that "in our books, this is a receivable."
Furthermore, he believed the US decision to suspend CSF linked payments to Pakistan was a pressure tactic.
"There has been suspicion, acrimony and, at times, hostility displayed by the U.S. leadership, but we are willing to work with them based on mutual respect, mutual trust, said Memon.
Pakistan's economy has been under pressure, due to dwindling foreign exchange reserves and challenges on the external front.
This past Friday, Finance Minister Asad Umar told the Senate that Pakistan required $9 billion urgently to run the country.
Speaking in the Senate, Umar said that the issue to approach the International Monetary Fund (IMF) will be decided after taking parliament on board.
"A plan to this effect will be finalised in next one or two weeks and then it will be presented before parliament for discussion," he added.
At the end of July, US Secretary of State Mike Pompeo had issued a warning that any IMF bailout provided to Pakistan shouldn't include funds to repay Chinese loans.
And the US is the largest contributor to the IMF.