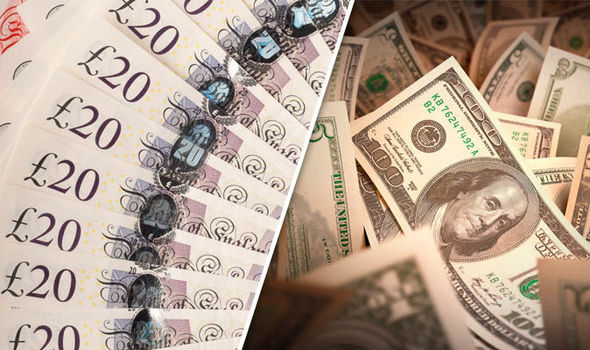 TOKYO: The dollar firmed against the pound and euro on Monday as British efforts to secure a Brexit deal ahead of a key European Union summit kept global investors' preference to safe-haven currencies.
The euro traded around 0.1 percent lower at 1.1549 on Monday, while the sterling lost 0.34 percent to 1.3109 after hitting an October high of 1.3258 on Friday.
The dollar index, a gauge of its value against six major peers, was up 0.1 percent at 95.31.
The problem of Britain's land border with Ireland has thwarted a drive to clinch a Brexit deal, as negotiators over the weekend admitted defeat after marathon talks and pressed pause for the coming days.
The pound is also under pressure after former British foreign minister Boris Johnson's comments in a newspaper column on Sunday that Britain must stand up to bullies in the European Union and press for a "super Canada" deal.
Johnson, a key figurehead of the campaign to leave the EU in 2016 and bookmakers' favourite to replace Prime Minister Theresa May, is the latest critic to redouble efforts to urge the prime minister to rethink her plan to leave the union.
The yen strengthened to 111.94 versus the dollar on Monday. The yen has strengthened in the last six out of seven trading sessions versus the dollar, as a global risk-off sentiment kept a safe haven bid active on the Japanese currency.
U.S. Treasury Secretary Steven Mnuchin said on Saturday that Washington wants to include a provision to deter currency manipulation in future trade deals, including with Japan, based on the currency chapter in the new deal to revamp NAFTA.
The remark drew concern in Japan, where local media ran front-page stories questioning whether this would give Washington the right to label as currency manipulation any future foreign exchange market interventions by Tokyo to keep sharp yen rises in check.
The Australian dollar changed hands at 0.7101 against the dollar, down 0.25 percent. The Aussie hit a two-year low of 0.7039 on Oct. 5.
The Canadian dollar traded flat versus the dollar on Monday, at 1.3028.
The Swiss franc, seen as a safe haven currency by traders, was little changed at 0.9905 versus the dollar.
Spot gold built on last week's gains, changing hands at $1,221 per ounce, gaining 0.26 percent.