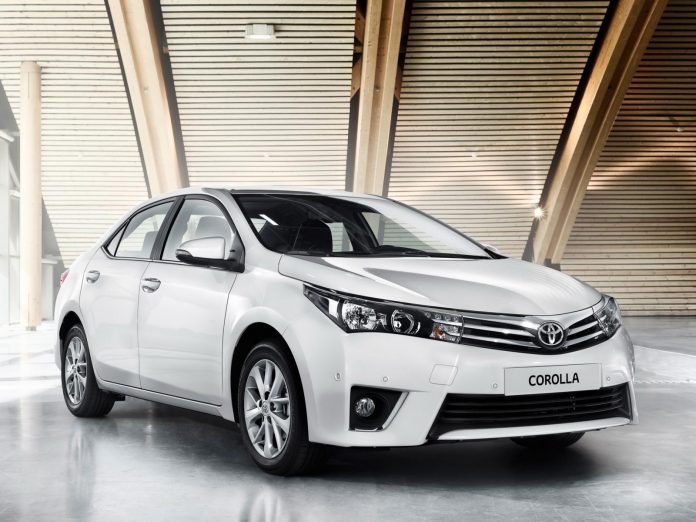 LAHORE: For the fourth time this year, Indus Motor Company (IMC) has ratcheted up the prices of its cars from Rs50,000 to Rs175,000 for November & December deliveries and Rs100,000 to Rs350,000 for January 2019 following the depreciation of the rupee last week.
According to a circular disclosing the price rise, Indus Motor said it will be absorbing 100% impact for car deliveries slated to be delivered in October and November for which full payments have been made.
The company added it would be absorbing 50% of the price hike for deliveries provisionally scheduled for November and December.
Indus Motor has hiked the prices by Rs50,000 for Toyota Corolla XLI to Rs1.944 million till December and it will see a further rise of Rs50,000 in January to Rs2.044 million.
For other Corolla variants, the prices have been increased in a range of Rs50,000 to Rs100,000, which will double by the beginning of January next year.
Whereas, the IMV-4 4×4 price has been raised by Rs175,000 to Rs6.624 million and it will get another equivalent increase to Rs6.799 million by the beginning of January next year.
Also, prices of the other variants have also been increased in a range of Rs125,000-Rs150,000 and will double by January 2019.
"I think the equity market will take comfort, as the incremental cost has been passed on to the customer, however, impact on sale has to be seen," said Samiullah Tariq Arif Habib Limited's Head of Research.
"The price increase will only restore its margins, which had been eroded due to the weaker exchange rate," he added.
Mr Tariq explained that Indus Motors has increased its capacity already and has committed further capital investment, therefore it would be looking to utilize the new capacity.
While speaking to Profit, Director Research Capital Stake Maha Jafer Butt said, "It's no surprise that with rising costs after depreciation of the rupee, Indus Motors made this announcement."
She added, "Other companies are also expected to come up with a similar measure and the market participants have been anticipating this and there will be more announcements like these if and when the rupee falls further against the dollar."
In an advertisement published on Friday, Indus Motors announced it had suspended its bookings for a few days due to the recent devaluation of the rupee.
The company said the devaluation of the rupee had caused a substantial cost increase because of government duties, imported components and raw materials for local parts.
It added it was determining the impact of the aforementioned things and once the situation stabilizes, the company will resume its booking of the cars with the announcement of new prices.
"Market has already witnessed a 20-30% decline in bookings due to tax filer issue. This will reflect in official sales figures once the backlog is cleared," said Pak Kuwait Investment Co AVP Research Adnan Sheikh.
"Maybe going forward dealers instead of charging premiums or own money may start giving discounts to customers to push their sales," added Mr Adan.
Indus Motors had stated that their provisional booking orders terms and conditions clearly state that the price to be paid by the customer is the one prevailing at the time of delivery of the vehicle for both partial and full payments.
IMC had said deliveries scheduled for October 2018 for which full payments have been made would continue to be delivered at current retail prices.
In March, IMC had invested Rs4 billion to debottleneck its production facility and increase production capacity by 20% i.e. up to 75,000 units annually, till the second quarter of 2018.
Indus Motor's shares closed at Rs1110.24, up Rs52.86 (+5%). KSE-100 index closed at 37,647.34 points, up 983.96 points (+2.68%) at end of the session on Wednesday.