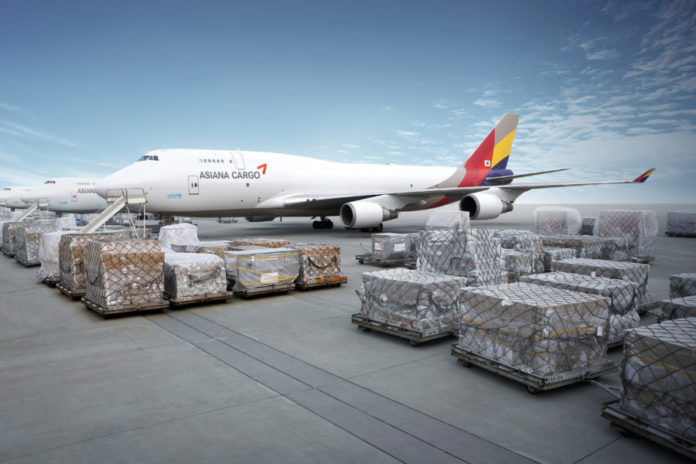 SEOUL: Strong e-commerce demand is fuelling Asia's air freight market, with the U.S.-China trade war having a minimal negative impact so far and, in some cases, even boosting shipments, industry executives said on Friday.
E-commerce is growing at the pace in populous Asia, driven by Chinese behemoth Alibaba Group Holding Ltd and rival JD.com Inc, as well as others such as Japan's Rakuten Inc, sponsor of Spanish soccer giants FC Barcelona.
But the flow of goods has been threatened this year by the United States imposing import tariffs on billions of dollars' worth of Chinese goods to redress what it regards as unfair trade relations – with China's government responding in kind.
"I think right now we are probably going to see a pretty strong fourth quarter," Randy Tinseth, Boeing Co's vice president for commercial aeroplane marketing, said on the sidelines of an industry conference.
"The economy today has been very, very strong. Frankly, in anticipation of this geopolitical situation, I think people are just going out and moving (cargo) quickly."
Asia-Pacific air cargo volume rose 4.8 percent in January-August, showed data from the Association of Asia Pacific Airlines (AAPA). That was lower than last year's 9.8 percent but came off a higher comparison base at a time of record shipments, said AAPA Director-General Andrew Herdman.
"Given this short-term effect of scrambling to meet deadlines for tariff imposition and so on we are seeing pockets – lanes and channels – where demand is stronger than expected. For the next several months the cargo picture remains relatively robust. The question is what will the outlook for next year be."
INTERNET SHIPPING
Asian airlines have an outsized role in air freight, accounting for nearly 40 percent of the global market as the region is a major manufacturing hub and e-commerce is growing.
"E-commerce is changing the way people are buying stuff, especially in countries such as Indonesia and the Philippines," said Jean-Francois Laval, Airbus SE executive vice president, Asia sales. "It is coming from China, from Korea, it is coming from other parts of the region. You need a huge amount of cargo space."
Boeing on Monday forecast air cargo traffic would double over the next 20 years, growing at an average rate of 4.2 percent a year.
To meet that demand, the aircraft manufacturer expects the world freighter fleet to expand over 70 percent to 3,260 planes. Around half of the air cargo is carried in the bellies of passenger jets, with the remainder flown on dedicated freighters.
WAR PREPARATION
Some large Asian cargo carriers including Cathay Pacific Airways Ltd and Korean Air Lines Co Ltd rely on freight for around a quarter of revenue.
"Last year the cargo market was extremely hot. In 2018 it still grew. The trade tensions in the world will have some effects but we haven't seen it yet. I see constraints coming in a very short time. However, we are preparing for it," Korean Air President Walter Cho told reporters on Friday.
"Anything from the U.S. to China and vice versa is going to be affected. We are looking at alternate markets to China and the U.S. as well."
Japan Airlines Co Ltd President Yuji Akasaka said the trade war had made no change to the cargo market to date and he only expected an impact if "extremes" occurred.
"If it does happen it may affect us in the future but as of right now we haven't seen it and hope it will cool down and go back to normal," he said through a translator.
In the short term, trade war impact has not been too visible because initial tariffs were on items not typically transported by air such as metals, AAPA's Herdman said. That is starting to change, however, as duties apply to more goods.
"I heard one example… Seafood from the U.S. to China is subject to retaliatory tariffs, so demand in China is down. Guess what? Demand for Canadian seafood is doing just fine."