If you happen to drive through Lahore, you would notice the presence of a large number of restaurants and food outlets almost anywhere that you go. Be it the famous 'siri paye' from Gawalmandi or the restaurants at MM Alam Road serving fast food and foreign cuisines, the city offers a wide variety of food to choose from and for any young entrepreneur, the food business seems to be the go-to recipe for success.
However, it is not just the conventional brick and mortar restaurants that have sprung up all across the city. The industry has also experienced the influx of a large number of home-based chefs, their task of marketing made simple by social media platforms that give them a way to reach out and market their products to consumers through the internet. That, in turn, creates the opportunity for enterprising food critics to capitalise on the need in the market to curate the wide variety of food available.
Profit recently sat down with Asad Sheikh, a food enthusiast based in Lahore who owns and runs one such popular group on Facebook, named Foodies 'R Us.  The group currently has over 80,000 members and, as the name suggests, is a community of food enthusiasts that provides restaurants and home-based chefs a massive audience to market themselves to. Asad says that he was forced into starting the group by a few of his friends who wanted him to pursue his passion for food.
"My friends just created the group and wanted me to run it. They named it the Lahore Food Forum, however, I wanted my group to be global. At that time, I came across Toys 'R Us, and since I considered myself a foodie, I named the group Foodies 'R Us," he says.
"We are particularly focused on supporting the home-based talents. We have so much talent around us like home-based women who can cook great food. Foodies 'R Us gives them a push and allows them and other restaurants to promote themselves for free."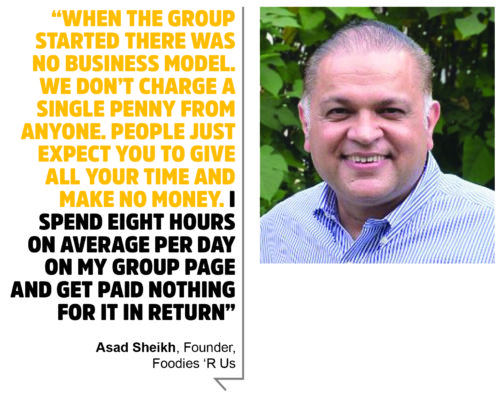 Penniless Success
Before starting Foodies 'R Us, Asad used to spend most of his time working on his textile business. Now he mostly spends it working on his Facebook group. However, the group while helping restaurants and home-based chefs make money is not itself benefiting financially, claims Asad.
"When the group started there was no business model. We don't charge a single penny from anyone. People just expect you to give all your time and make no money. I spend eight hours on average per day on my group page and get paid nothing for it in return," he complains.
Asad's dilemma is not only limited to himself but is also relevant to internet giants of the likes WhatsApp. WhatsApp, which was acquired by Facebook for a record $19 billion, has still not worked out a profitable revenue generation model. However, Asad believes that a change in Facebook policies might help him generate revenue from his group.
"Facebook is coming to that side. It wants most engaged groups to monetise and charge members so that group admins can improve the content that they are providing. When this happens, I will also monetise my group," he says.
The CokeFest revolution
However, what happens in the future is yet to be seen. For the time being, Asad has found two ways to earn money, both of which are only indirectly related to the group. First, he says that Foodies 'R Us collaborates with food brands occasionally, through which it is able to make money. He refuses to share details but makes it clear that these collaborations do not involve taking money from members. Then there is Coke Fest, a food festival, that is itself no less than a revolution in the Pakistani food industry. The festival is organised by Foodies 'R Us in different cities all over Pakistan in collaboration with Coca-Cola Pakistan. During the three days that the festival lasts, hundreds of food stalls run by restaurants and home-based chefs offer food to the attendees, while famous musicians and singers perform on the stage.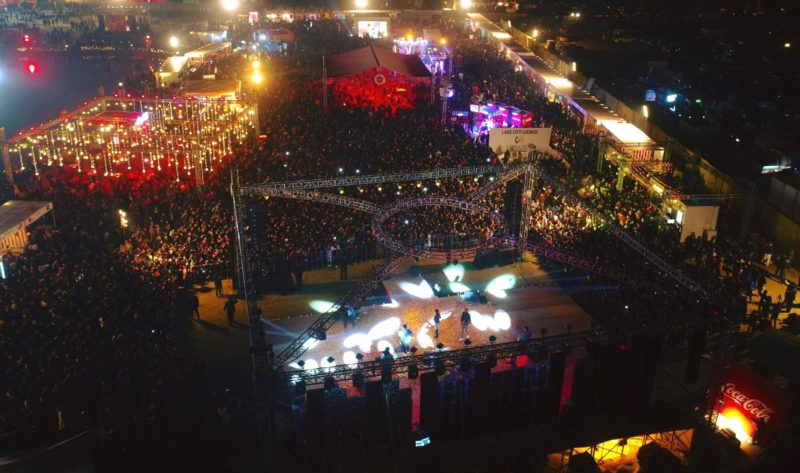 "I had been pursuing the idea of a food festival since 2014, which finally materialised in February 2017 with Coca-Cola being our main sponsor. The idea is to bring street food or home-based chefs whose food not a lot of people have tried to the forefront, which serves as a surprise element. We rent out spots to these people and the attendees have to buy entry tickets," says Asad Sheikh.
Almost 60,000 people attended the last CokeFest which means that the festival earned Rs24 million from entry tickets alone, taking into account the Rs400 price tag. The income generated from renting out spots was in addition to that.
The CokeFest model seems similar to what Rozee.pk did when it first started off. Even though the job portal offered the majority of its services online, it earned a major chunk of its revenue through the on-the-ground job fairs that it organised.
For Coca-Cola, the festival seems to be working as well. "It gives a different dimension to what the brand is doing. There are not many opportunities people have of getting to enjoy the outdoors with music. We have 30,000 to 40,000 people attending every event in every city that we go to. The event being an off shot of the music activities we do, is becoming a strong pillar of the marketing activities we do every year," says Fahad Qadir, the Director Public Affairs and Communications for Pakistan and Afghanistan at Coca-Cola.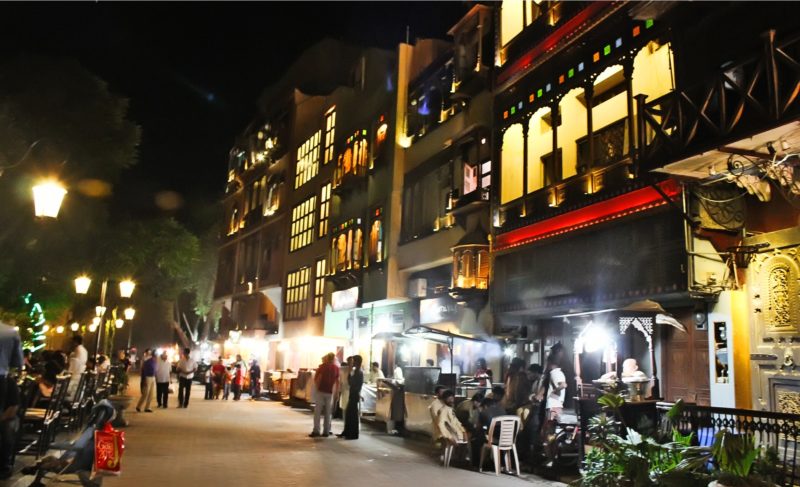 Not everybody's cup of tea
The large influx of restaurants and home-based entrepreneurs in the local food market is good for the economy, but Asad Sheikh feels that food businesses might not be everyone's cup of tea, simply for the reason that the industry has one of the highest failure rates.
"A relative of mine wanted to start up a restaurant and she called me asking for advice. When I asked her why she wanted venture into this business she had no answer other than that she had money lying around and wanted to invest it somewhere. I suggested her to invest the money into safer investments like bonds and jewellery, simply because the food industry has the highest failure rate," he says. According to reports, in the last 10 years, more than 25 restaurants have opened and shut down at Lahore's MM Alam Road alone.
"There are around ten copies of Howdy burger in Lahore. Zouk's menu is being copied by a bunch of other restaurants. If I want to eat something that Zouk is offering I will go to Zouk and not someplace else. If you want to succeed in the food business you got to have a vision and a concept in mind, be hard working and passionate about food."
The industry he feels is going to experience ripple effects of the recent depreciation of the Pakistani Rupee, that saw it fall Rs9 in value compared to the US dollar in a single day. "In the next couple of months, this is going to trickle down into 20 per cent increase in prices across the board. Right now, people don't have disposable income. They have gone into saving mode," he says.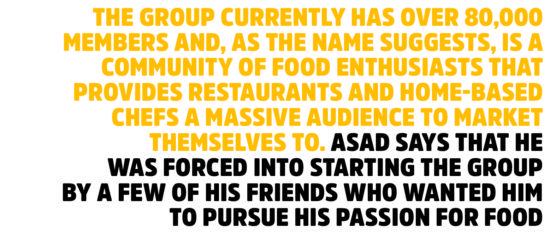 However, he feels that in the long run restaurants will do better compared to home-based chefs due to the cost advantage that they enjoy. "Home-based chefs don't produce in bulk, hence their costs are very high even though they don't have any overheads. In the long run, mostly those who operate on the mass production model survive," he concludes.