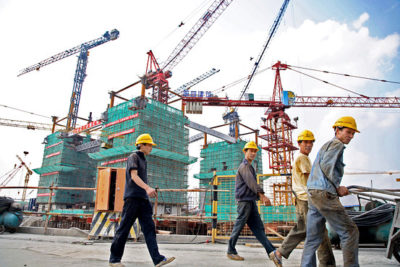 BEIJING: China's central state-owned enterprises account for half of the infrastructure projects started or scheduled to start in regional countries, reports People's Daily.
According to the State-owned Assets Supervision and Administration Commission (SASAC), China's state-owned enterprises (SOEs) have carried out major projects in various fields, including infrastructure construction and international capacity cooperation, taking an active role in the Belt and Road initiative in recent years.
So far, the SOEs have undertaken 3,116 projects in countries covered by the Belt and Road initiative, accounting for about 50% of infrastructure projects started and scheduled to start, and 70% of the combined value of contracts launched under the initiative.
As of the end of 2017, China's central SOEs had 10,791 overseas entities spread over 185 countries and regions, with total overseas assets exceeding 7 trillion yuan. Their full-year operating revenues were 4.7 trillion yuan and total profits were 106.4 billion yuan.
When participating in infrastructure construction in countries along the Belt and Road, China's central SOEs operate legally and honestly, align closely with localized needs and conditions, pay close attention to ecological environment protection and are dedicated to the public good.
The SOEs have played a positive role in improving local livelihood, promoting coordinated development and facilitating cultural exchanges.
It is noteworthy that overseas branches of SOEs also serve as a catalyst for local employment as 85% (the rate even reaches 90% in many cases) of the employees at these companies are local people.