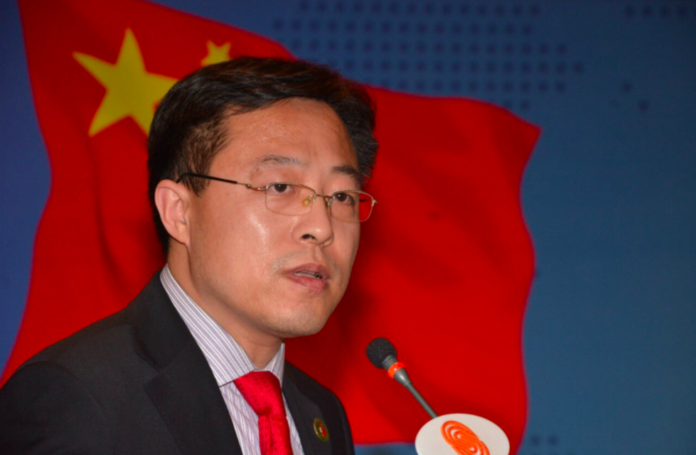 ISLAMABAD: Chinese Deputy Chief of Mission (DCM) Zhao Lijian said on Wednesday that the modalities of Chinese assistance to Pakistan are being worked out mutually and experts from both sides are in contact to formulise the details of the new package.
"China is willing to extend all possible support to Pakistan but we don't plan to reveal the exact numbers. Modalities are being discussed between the two sides and officials are involved in consultations," said Zhao Lijian who was flanked by China Institute of International Studies Vice President Rong Ying, Asian Affairs Counsellor Zhang Zhixin, International Trade Research Centre Vice President Zhu Caihua and Centre for South Asia Study Director Ye Hailin.
Addressing a media briefing on Belt and Road Initiative (BRI) at the Chinese Embassy, Zhao Lijian said that China and Pakistan were all-weather and time-tested friends, adding that Beijing would keep supporting Islamabad through thick or thin.
He said that in the past when Pakistan sought immediate help from Beijing out of its financial crisis, China offered support to Pakistan more than the Saudi Arabian package of $6 billion.
He said when Pakistan had sought immediate help, China's central bank had opened its channel with Pakistan's State Bank besides lining up credit lines by Chinese commercial banks for transfer of foreign exchange reserves to help boost Islamabad's dwindling foreign exchange reserves.
Detailing the Chinese Foreign Direct Investment (FDI) for Pakistan, Zhao Lijian said China had made $60 billion FDI to the BRI countries out of which over 20 per cent had been invested only in Pakistan.
"China invested $19 billion in Pakistan. Out of total 200,000 jobs created across the BRI countries, Pakistan got the biggest share as 75,000 jobs were created only in Pakistan – thus making Pakistan the biggest destination overseas for the Chinese investment," he added.
Zhao Lijian made it clear that BRI was not a geopolitical or a geostrategic (military) alliance and rather it was purely an economic initiative aimed at laying a network of connectivity for trade, economic and cultural cooperation and exchanges.