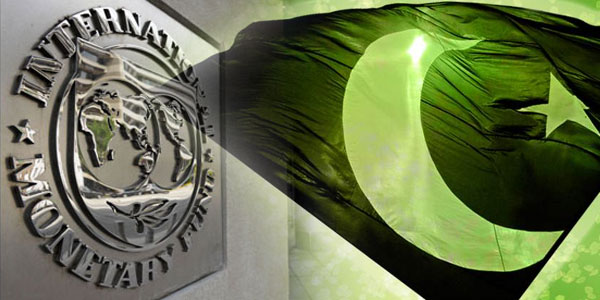 ISLAMABAD: Pakistan and International Monetary Fund (IMF) reached out via video conference on Thursday, with the Washington-based lender demanding further adjustments in monetary policy, exchange rate and a 22% increase in power tariff for controlling circular debt.
Delegations of the Pakistani government and International Monetary Fund (IMF) discussed various terms regarding the unavoidable bailout package in view of the worsening economic crisis, media reports said Thursday.
Both sides reached out via video conference for the first time since their failure to reach a staff-level agreement on Thursday, as doubts remain over Pakistan reaching a bailout agreement by mid-January very low, reports Express Tribune.
Sources shared that Islamabad's wish to get the loan ratified by January 15th may not be satisfied, since the International Monetary Fund (IMF) wanted it to adopt steeper measures before its case was put forth before the Executive Board for approval.
During the video-conference meeting, the Finance Minister Asad Umar apprised the IMF team about the rupee devaluation and hike in monetary policy which took place last week.
The local currency was devalued by Rs4 to a dollar or 3% to Rs137.7 and hiked the interest rates by 1.5% to 105.
And sources told the IMF appreciated these moves but called for more necessary actions to rein in the external sector imbalances.
Also, the IMF called for a further devaluation of the rupee and changes in monetary policy, said sources.
In the video conference between both sides, the issue of power tariff increase was discussed which remains unimplemented.
The IMF called for 22% further hike in power tariff to address the problem of circular debt and the government has already raised them by Rs1.27 per unit but its notification hasn't yet been issued.