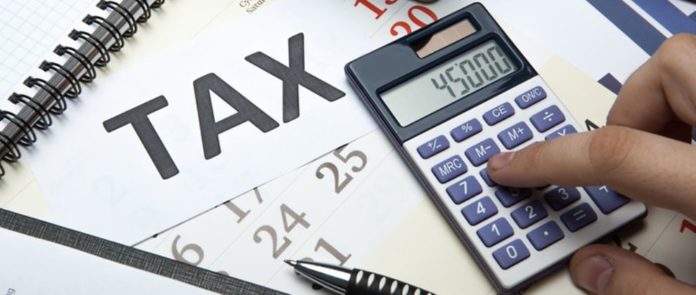 ISLAMABAD: The International Monetary Fund (IMF) has been informed by the government about its willingness to levy Rs190 billion worth of additional taxes to rein in the budget deficit to Rs2.2 trillion.
And it has also agreed to further hike the interest rates and devalue the rupee to bolster foreign exchange reserves to $13 billion, reports Express Tribune.
These monetary and fiscal proposals constitute part of the Memorandum of Economic and Financial Policies (MEFP) plan submitted to the IMF a few days ago for clinching a bailout agreement, sources in the finance ministry shared.
The plan also envisages the divestment of two government-owned liquefied natural gas (LNG) power plants which are expected to generate proceeds of Rs300 billion.
These steps were suggested after the IMF analysis showed that Pakistan's overall budget deficit could still balloon to Rs2.4 trillion or 6.1% of the gross domestic product (GDP) at end of this financial year.
Due to these policy measures proposed by the government, the economic growth rate may be choked, slowing it down to 3.9% in current FY19 and fueling inflation.
However, the increase in sales tax on domestically sold leather, textile, surgical, sports and carpets goods which are presently charged at lower than standard rates, will be a major inflationary move.
And further taxes are going to be levied on petroleum products.
Consequently, with these steps, the government is hopeful that the budget deficit could be reined to 5.6% of GDP or Rs2.2 trillion in the first year and to 4.5% or Rs2.6 trillion by end of the IMF programme.
Besides these additional Rs190 billion revenue measures, the authorities have suggested that quasi-fiscal losses will be slashed by Rs380 billion during the current financial year.
But the IMF hasn't endorsed Pakistan's proposal of permitting budget deficit equal to 5.6% of GDP in this financial year.
The IMF wants the budget deficit to be brought down to 5% in current FY19 and below 4% by the conclusion of its programme.
On Wednesday, IMF and Pakistan held another video conference targeted at reducing their differences.
According to Finance Ministry spokesperson Dr Najeeb Khan, fruitful discussions were held, and the IMF asked certain questions about the policy document.
He added, that both sides had reached a consensus to keep in touch in order to further reduce the policy differences.
Also, the government has told the IMF of eliminating price differential subsidies in three years' time, according to sources.
However, the IMF has demanded a beforehand rise in power tariffs by Rs3.82 per unit including Rs1.27 per unit increase that the government has already approved.
Moreover, the authorities have also pledged to retrieve cost of consortium loans obtained from the banks to retire circular debt from the end consumer, by increasing the tariffs.
Subsidies for all other categories for power consumer except for 200 monthly units' will be finished under the IMF programme.