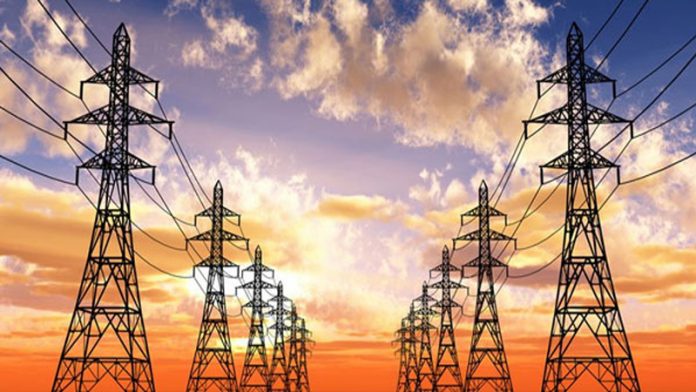 LAHORE: K-Electric on Monday received a fresh public announcement of intention (PAI) from Shanghai Electric Power (SEP) to acquire up to 66.4% majority stake in the power utility.
In a notification sent to the Pakistan Stock Exchange (PSX) on Monday, K-Electric informed that it had received a fresh PAI from SEP to acquire 66.4% majority stake in the company and its board of directors had been notified of this development on 24th December 2018.
This past Friday, SEP via its manager to the offer Arif Habib Limited notified the stock exchange that with reference to the original public announcement made on March 29th this year had to be withdrawn on account of a lapse in the prescribed time period for making a public announcement of the offer.
However, on Monday, SEP resubmitted its intention via its manager to the offer Arif Habib Limited to acquire 66.4% majority stake in K-Electric in a separate notification sent to the stock exchange.
In March, SEP had withdrawn its offer as per regulatory requirements to acquire a majority stake in K-Electric and then reissued its intent to pursue its acquisition of the power utility.
Similarly, in June 2017, SEP withdrew an offer to buy 66.4 per cent stakes of K-Electric Limited after the power utility failed to secure a national security clearance certificate to complete the transaction.
On Friday, K-Electric transpired as the second highest volume leader with trading in 6.4 million shares at the stock exchange on Monday.
Earlier, this month a high-powered delegation led by Chairman Shanghai Electric Power (SEP) Wang Yundan had met with Prime Minister Imran Khan.
Mr Wang apprised the PM about Shanghai Electric Power and exhibited great interest of the company to invest in Pakistan's power sector.
The premier welcomed the decision of SEP to invest in the country's power sector and stated the government's commitment to providing full assistance and an enabling environment to the investors to take advantage of huge investment opportunities existing in Pakistan.
In this meeting, Abraaj Capital founder and owner of K-Electric Arif Naqvi was also present.
Consequently, on news of the meeting, a surge in selling and buying of K-Electric shares took place on December 7th and ended as the market volume leader with 13.90 million shares (+6.76%).
The meeting raised prospects that the stalled divestment of K-Electric to SEP will eventually be completed.
Moreover, it was reported that the PM on 7th December directed his Secretary Muhammad Azam Khan to resolve the prolonged problem of the issuance of the National Security Certificate (NSC) to clear the sale of K-Electric to SEP within two weeks.
But the deal has been in limbo ever since SEP announced its intention to acquire a 66.4% majority in K-Electric over two years ago for $1.77 billion.
Also, on October 2nd, the Economic Coordination Committee (ECC) of the cabinet established a committee under the chairmanship of Adviser to the PM on Commerce, Textile, Industry & Production and Investment Abdul Razzaq Dawood to look into the issues of K-Electric in a holistic manner and submit viable recommendations for their solution to the ECC for consideration by 25th October 2018.
Four meetings were held on October 11th, 16th, 26th and November 28th respectively wherein it was discussed that finalization of TORs for settlement of outstanding receivables and payables by the KE in relation to GoP entities i.e. SSGC, NTDC/CPPA and KWSB, Karachi by the Power Division, Petroleum Division with the support of Finance Division.
K-Electric receivables stood at Rs65 billion owed by several public departments and companies and payables of around Rs50 billion were owed to the government in different heads, its management told the Senate Standing Committee on Power in November.
The company shares were trading at Rs6.0, down Rs0.02 (-0.50%). KSE-100 index was trading at 38,254.94 points, up 3.90 points (+0.01%) at the time of filing this report.