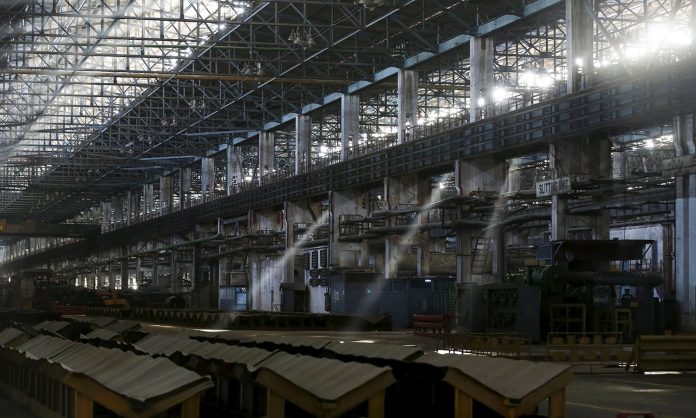 ISLAMABAD: The plan to resuscitate Pakistan Steel Mills (PSM) is gaining traction as China First Metrological Group Co. Limited (CFMCC) has expressed interest to restore and improve the state-owned mill which has been lying idle since the mid of 2015.
According to a report in an English daily, the scheduled meeting of the PSM board has been cancelled two times without any specific reason.
However, as per insiders claim no one is willing to shoulder the responsibility for PSM's restoration plan afraid the National Accountability Bureau (NAB) may become active against its board.
PSM has remained without any active leadership in its ranks with the positions of CEO and CFO lying vacant.
CFMCC in its letter of intent (LoI) has said it is a big state-owned enterprise and China Metallurgical Group Corporation holds shares in the company, which is amongst the top 500 companies globally.
Earlier this week, Profit reported that sources revealed that setting aside PSM board of directors as well as Public Procurement Regulatory Authority (PPRA) rules, the Ministry of Industries and Production has handed over the task of PSM revival to private steel mill companies and Hub Power Company Limited (HUBCO).
Sources claimed that the ministry has so far ignored the PSM revival plan that was prepared by the Chinese company, Sinosteel, in 2015, after taking millions of rupees as payment for the said purpose.