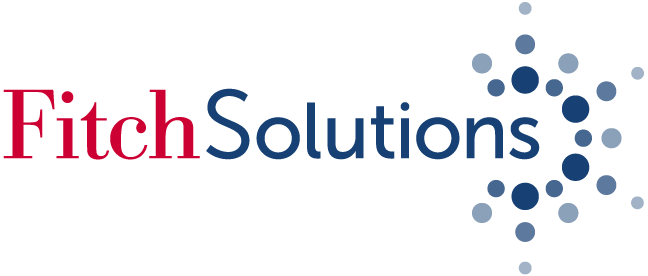 LAHORE: Fitch Solutions on Friday warned that the recently elected Pakistan Tehreek-e-Insaf (PTI) government would need to deliver "tangible" economic improvements if it intends to retain its high popularity during its term in office.
According to the research agency, the PTI government will struggle to deliver results considering rising downside risks to policy-making coming from a growing opposition and worsening foreign relations with the West.
On the global front, Fitch Solutions observed that PM Khan found himself facing a difficult situation with the US President Donald Trump trading barbs on Pakistan's help or lack thereof.
And the prime minister has stated that Pakistan will no longer be the US's 'hired gun' and fight the battles of others.
"A strengthening relationship with an increasingly outward-looking China has likely emboldened Pakistan, but the government is also wary of overreliance on China, and still depends on the US for military aid as well as looking towards the IMF for a bailout package," said the research agency.
Fitch Solutions said these restrictions were reflected in their short-term political risk index score of 48.3 out of 100 for Pakistan.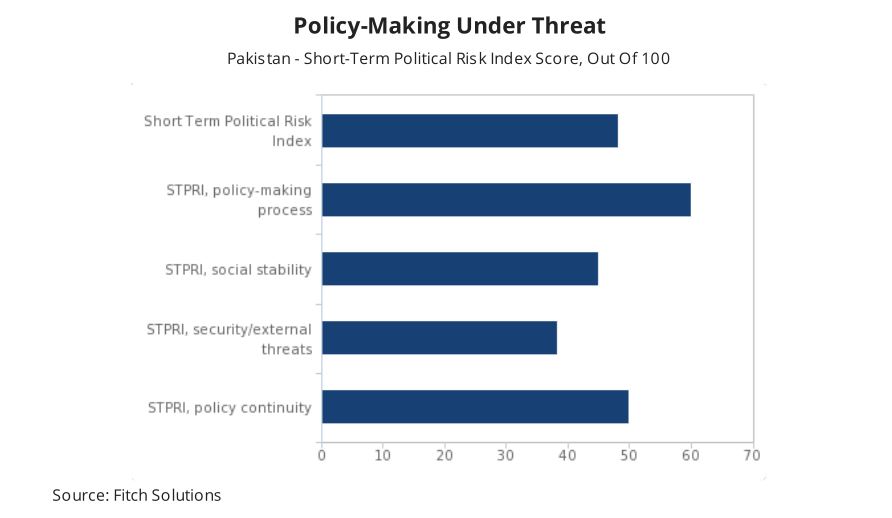 However, the research agency observed public opinion remains largely in favour of the new Prime Minister Imran Khan.
PTI's first five months in power have been beset by challenges at the economic front, with a rising external financing gap, current account and trade deficit.
In six rounds of devaluation since December 2017, the rupee plunged by approximately 28% against the greenback.
To tame rising inflation which averaged 6.05% in December 2018, the central bank has hiked interest rates by 425 basis points since January last year to 10%.
The governments' first five months in office were marred by a series of high-profile anti-graft cases which created disturbances from early efforts at economic reforms, noted Fitch Solutions.
As per Fitch Solutions, the PTI was still in pole position, however, was losing momentum as exhibited by the by-elections held in October 2018 and served as a barometer for PM Imran Khans' popularity and approval rating.
The outcome of the by-polls resulted in the opposition Pakistan Muslim League-Nawaz (PML-N) in making notable gains, hinting that there is little space for the PM and his team to be complacent, observed the research agency.
Moreover, both PML-N and PTI bagged four National Assembly seats each out of 11, however, significantly the ruling party lost two seats to its arch-rival, including those vacated by the prime minister.
As per Fitch Solutions observations, this indicates that the opposition is gaining momentum.
The anti-graft efforts of the recently elected PTI government have been marred by accusations of political accusation, said the research agency.
It added the central point to the candidacy of PM Khan was a promised reduction of graft and corruption in the public administration.
However, that effort started with disputations following the jailing of former Punjab chief minister and leader of the opposition Shehbaz Sharif of PML-N.
Notwithstanding, the opposition and both Nawaz and Shehbaz Sharif have accused the incumbent government of political victimization and termed the investigations and sentences as "politically motivated", noted Fitch Solutions.
Fitch Solutions stated downside risks to policy-making are rising due to a united opposition and enactment in the country.
"PTI by itself only has 156 out of 342 seats in the national assembly; the party does not have a simple majority in parliament and is reliant on smaller parties to form the majority coalition.
"Khan's coalition partners could, therefore, leverage a stronger opposition to gain political concessions. The PPP and PML-N hold a combined 139 seats in the National Assembly and are the second and third largest parties in Pakistan by seats," said the research agency.
Separately, Fitch Ratings in December had downgraded Pakistan's rating to B- and maintained a stable outlook, citing it was indicative of a heightened external financing risk from low reserves and elevated external debt repayment.
It added the continuing deterioration in the fiscal position with a rising debt to GDP ratio also contributed to the downgrade to B- from B previously.