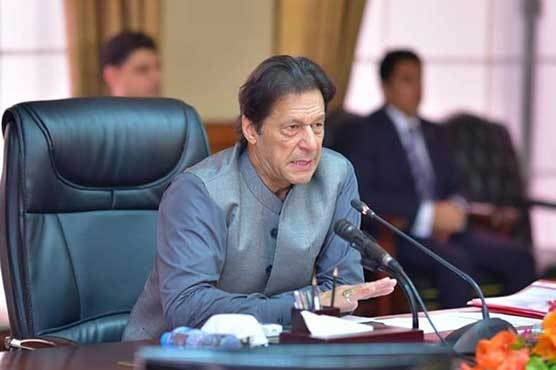 ISLAMABAD: Prime Minister Imran Khan on Friday summoned a report from the Cabinet Division on the alleged misuse of monetisation policy.
According to sources, PM Imran Khan, during the cabinet meeting, instructed the Cabinet Division secretary to submit a detailed report on the implementation of transport policy, as it was a perception that grade 20 and above officers were not only getting the fixed transport allowances but were also using the vehicles for other purposes.
The cabinet had approved the policy in 2012 for civil servants of grade 20 and above officers in line with the observance of the austerity measures and to eliminate any possibility of misuse of official vehicles as well as to restrict the maintenance expenditure of the vehicles to the bare minimum, which shall be used as protocol/operational duty purposes.
The government was paying Rs95,910 per month to grade 22, Rs77,430 to grade 21 and Rs65,960 to grade 20 officers.
Sources said although the Cabinet Division issues a circular to all ministries and divisions regarding the implementation of the policy, "but most of them do not take it seriously".
According to one estimate, the total expenditure on fuel and maintenance were recorded at Rs700 million in 2010-2011.
It was mentioned in the policy that each ministry, division, or department would prepare and submit to the cabinet and finance divisions every month a report on the expenditures with regard to fuel and maintenance of the operational and general duty vehicles. However, the departments have not been sending the details on a monthly basis.
In addition, officers posted in the ministries also use the vehicles of autonomous bodies and they escape from the allegations by saying that the transport policy only applies to officials working in divisions and ministries.
The cabinet secretary said that the division is preparing effective proposals regarding implementation of monetization policy and a report in this regard would be submitted to the PM soon.
On the other hand, Advisor to PM on Media Iftikhar Durrani said that there is a perception about the misuse of policy and "that is why PM Khan has asked the Cabinet Division to submit a report" in this regard.
"The PM will decide about the fate of this policy once we get the report from the division," he added.