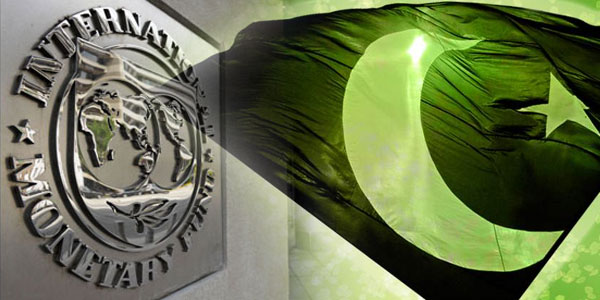 ISLAMABAD: Pakistan and the International Monetary Fund (IMF) are yet to agree upon the specifics of a reform agenda to be undertaken under the bailout package, said sources in the finance ministry.
According to a report in Business Recorder, both sides will hold technical and policy level negotiations before an agreement is reached, including on debt stock.
And sources in the finance ministry have disclosed that an IMF staff level mission is likely to visit Islamabad for holding technical discussions on taxes, trade, tax collection, power sector and other subsidies, however, no dates for it have yet been decided.
As per Finance Ministry spokesman Dr Khaqan Najeeb, discussions were ongoing with the IMF regarding energy financing flows, energy sector reforms, fiscal consolidation and debt profile.
He added the government had shared its plan of structural reforms in all relevant areas to plug the savings-investment gap and the import-export gap.
Moreover, he shared in the coming weeks technical level discussions with the IMF will aid the procedure of dialogue on the aforementioned issues.
Dr Najeeb said the government had provided its plan to the IMF to reduce line losses and increase recovery to the level set by Nepra to control the flow of circular debt.
Also, arrear recovery work and efficiency is taking place beside the policy actions will assist in bridging the energy revenue requirements, said the finance ministry spokesman.
As per sources who preferred to remain anonymous shared that the IMF had asked for complete details of investment and loans under the China-Pakistan Economic Corridor (CPEC).
This includes the mode of repayment and rate of return and when the repayment would commence, and sources said 50% of CPEC project-related investment and loans details had already been provided to the IMF.
Also, the IMF demand of the government implementing power tariff ascertained by Nepra without any delays has been agreed upon by the finance ministry.