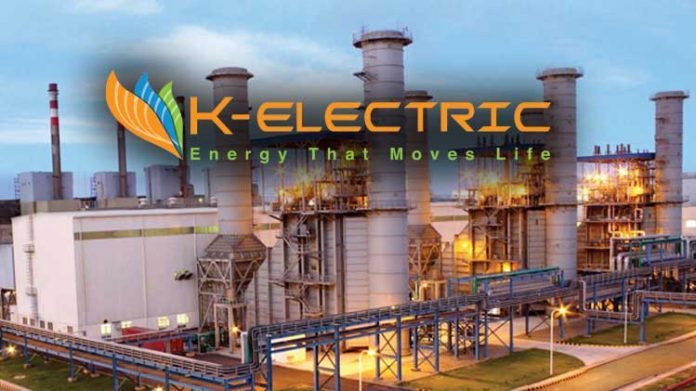 'Shanghai Electric Power's acquisition of KE and the reported $9bn investment plan will be beneficial for not just Pakistan's power sector but also for Karachi's development'
The proposed deal with regard to the sale of K-Electric has been recognised as the highest-value private transaction in the history of Pakistan's economy and will set a positive precedent, as it represents a major investment in Pakistan by an international power giant with outstanding technical capabilities and major investment plans.
This was stated by K-Electric Chief Executive Officer (CEO) Moonis Alvi in an interview with a private news outlet.
He said the federal government has prioritised the matter of K-Electric's sale and has shown a keen interest in its progress because "it is mindful of the fact that Pakistan cannot afford to lose such an exciting opportunity".
There have been several meetings of K-Electric officials with key representatives of various government ministries to discuss progress."
On a query, Alvi said, "Once completed, this transaction will strengthen Pakistan's potential as a welcome investment destination."
Independent economists and experts have also said at various forums that the proposed acquisition of K-Electric is a positive development, given the current geo-political situation and related economic pressures on Pakistan.
They agree that Shanghai Electric Power's acquisition of the K-Electric and the reported $9 billion investment plan would be highly beneficial for not just Pakistan's power sector but also for Karachi's development and will have a direct impact on national GDP.
According to Alvi, Pakistan's economy is precariously placed, to say the least, and the government is juggling a balance of payments crisis on one hand while on the other it has been running from pillar to post to raise investment for key infrastructure projects and keep the country running.
"In such a scenario, Shanghai Electric Power's interest in acquiring a 66.4pc stake in KE and to invest $9 billion in the next years is a positive omen and could be the forerunner to multiple windfall benefits in the years to come and serve as a springboard to other investors," he remarked.
Shanghai Electric Power is a subsidiary of the State Power Investment Corporation (SPIC), one of China's largest power enterprises. SEP currently provides 30,000 megawatts electricity to Shanghai, China's economic hub and has proven its technical capabilities within power sector investments in other parts of the world. SEP is also amongst the few companies, which have been issued a license to build nuclear power plants in China and its affiliate companies are already working on critical projects in Pakistan.
"The government has expressed confidence in the proposed deal based on the transformational impact it is expected to have on Karachi as well as Pakistan's overall power sector," Alvi said.
SEP and KES Power concluded a transaction for SEP to acquire a 66.4pc stake in KE in October 2016 and SEP has subsequently renewed its intention to acquire it during the stipulated period under the prevalent rules. While there are several examples of successful long-term acquisition deals in the world of finance, two years is nevertheless a fairly long time and deal fatigue is a real risk.
"The acquisition has taken much longer than it should have. If I were to really sum it up, I would pin it on the red tape in some areas. One of the main bottlenecks was the multi-year tariff determined by the regulator which has taken much longer than anticipated and was not in line with what had been requested to stimulate further investment in transmission and distribution. The deliberations on the security clearance have also been going on for a while," the CEO concluded.