Finance Minister Asad Umar on Friday posted on social media a graphical demonstration that highlighted improvements in the country's economy during the six-month months of Pakistan Tehreek-e-Insaf (PTI) government in comparison to the same period of the previous government, Pakistan Muslim League-Nawaz (PML-N).
The graphical demonstration, titled 'Ripple Effect of Economy Due to Wise Economic Decisions by PTI-led Govt', revealed that the net foreign direct investment during the first six months of the PTI government was recorded at $1.2bn, against $483 million of net FDI received during the same period of PML-N's government, a growth of 149pc.
Similarly, the inflow of remittances during the six of months of the PTI government surged to $10.5 billion, as against $7.5 billion recorded during the corresponding period of the PML-N's government, an increase of 40pc.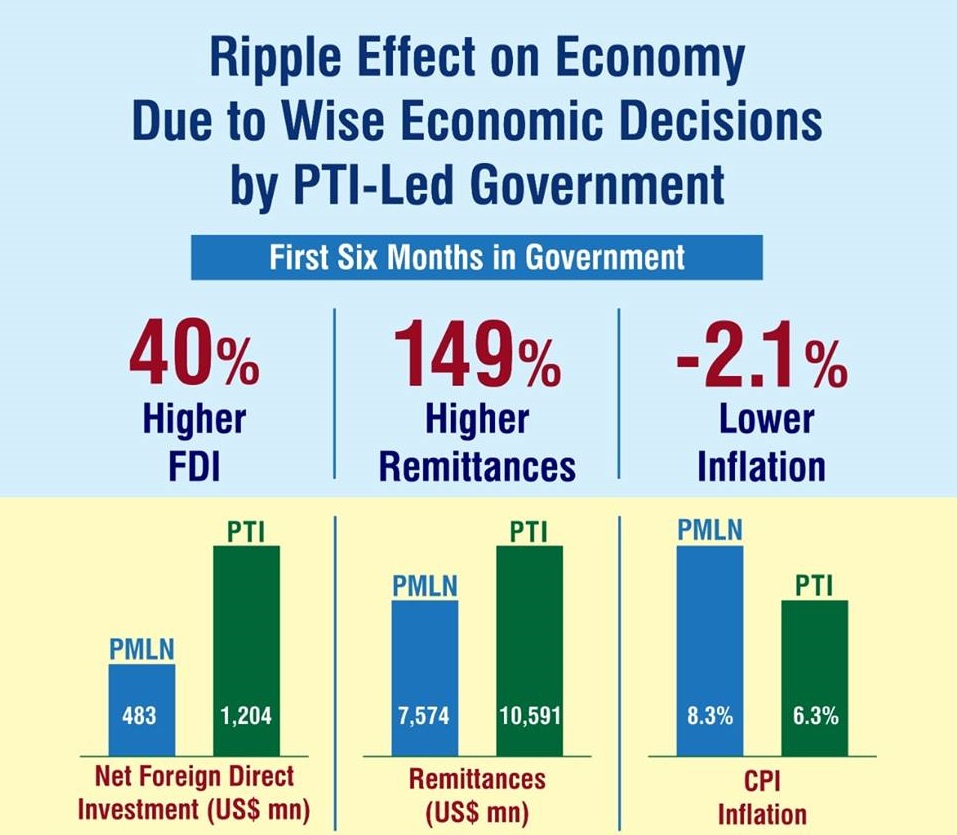 Article continues after this advertisement
The minister also highlighted that the rate of inflation during the first months of PTI was 6.3pc as compared to 8.4pc recorded during the same period of PML-N government.
"Right vision, right policies yields right results," the finance minister commented.