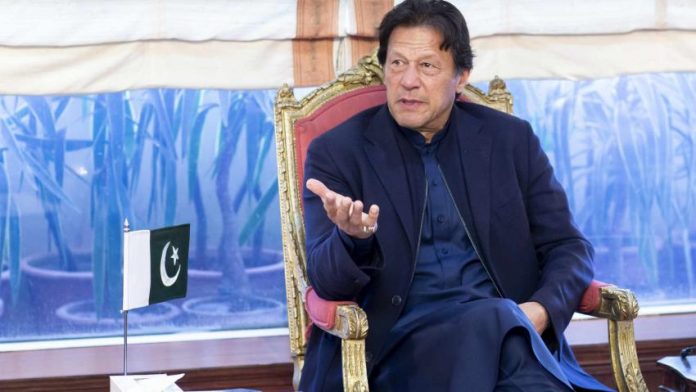 TEHRAN: Prime Minister Imran Khan said on Monday that it was time for both Pakistan and Iran to chalk out ways to enhance their bilateral trade and to exploit their existing potential.
Addressing the business community of Pakistan and Iran during his two-day official visit to the latter, the prime minister said the countries that have been doing well in the economic sector, including China, South East Asia and ASEAN nations, had a higher proportion of bilateral trade with their neighbouring countries.
"But unfortunately, Pakistan, Iran, India and Afghanistan had a very low proportion of bilateral trade with each other," he deplored.
PM Imran Khan said that Iran, being a nation of 80 million people, and Pakistan, with a population of 210 million, should have been big economies by now, but due to a number of reasons, the two countries had not been able to exploit their trade potential.
Irrespective of the fact that Iran had been facing sanctions and Pakistan was also going through a difficult period, the two countries should start developing healthy trade relations, he added.
The PM noted that only 10 per cent of rice was being exported directly from Pakistan while the rest was being done through indirect channels.
He said given the prevailing situation, both the countries should start mulling ways and means to enhance the bilateral trade.
The prime minister also shared his experience of visiting the shrine of Hazrat Imam Raza (AS) in Mashhad on Sunday.
Later, PM Imran, along with his economic team, responded to the questions of the audience.