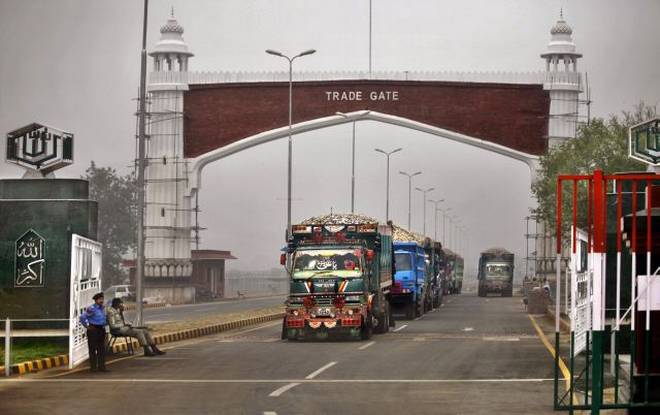 ISLAMABAD: Pakistan's decision to suspend bilateral trade with India is likely to cost New Delhi around $1.891 billion per year.
According to sources in the Ministry of Commerce, Pakistan's imports from India remained $1.8 billion during the financial year 2018-19, while its exports to India remained a mere $340 million during the same period.
Although a World Bank report had estimated that the bilateral trade potential between the two nuclear neighbours was $37 billion per year, the outstanding issue of Indian Occupied Kashmir has remained a major hurdle in realising this potential.
The volume of trade between India and Pakistan posted a growth of nearly five per cent in the first seven months of the fiscal year of 2018-19, as compared to the same period of FY18.
However, following the Pulwama incident in February this year, India withdrew the Most Favoured Nation (MFN) status to Pakistan, which was granted in the year 1995. The grant of the MFN status meant that a country would treat all WTO member states equally in matters of tariffs on imports.
Moreover, a day after the Pulwama incident, India imposed 200 per cent import duty on Pakistani goods.
It may be mentioned that the MFN status never helped Pakistan grow its exports to India owing to various non-tariff barriers (NTBs) put in place by the Indian government.
Pakistan, on the other hand, did not give MFN status to India due to Indian atrocities in IOK.
As per an Indian commerce ministry report, the total volume of bilateral trade between India and Pakistan in 2018-19 stood at $2.3 billion.
The statistics revealed that Pakistan's imports from India included cotton; organic chemicals; plastic; tanning or dyeing extracts; nuclear reactors; boilers; machinery and mechanical appliances; pharmaceutical products; iron and steel; manmade filaments; chemical products; coffee; tea; mate and spices etc.
According to Indian sources, Pakistan's exports to India amount to $494.8 million during the previous fiscal. The exports to India included mineral fuels, oils and products of their distillation; bituminous substances; mineral waxes; edible fruit and nuts; fruits; salt; sulphur; stones; plastering material; lime and cement; ores, slag and ash; raw hides and skins (other than fur) and leather; oilseeds; grain; seeds; industrial or medicinal plants; straw and fodder; cotton etc.