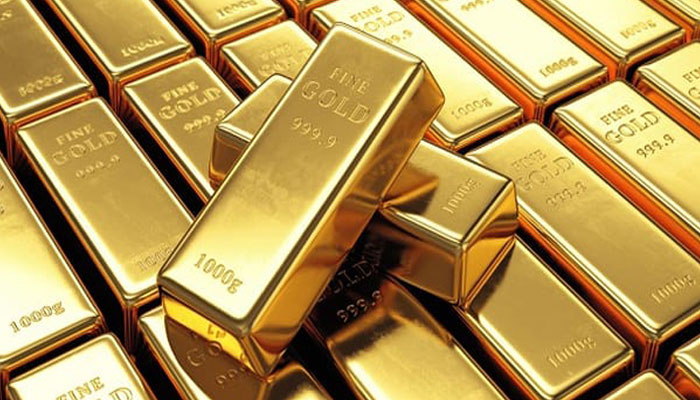 Gold prices fell by Rs1,200 to Rs86,600 per tola in the local market on Saturday, a private media outlet reported.
According to details, the per tola rate of the precious yellow metal dipped to Rs86,600 from Rs87,700. The price of 10-gram gold fell by Rs1,028 to Rs74,245.
The decline in domestic gold rates is attributed to the global price of yellow metal witnessing a drop of $17 per ounce and settling at $1,489.