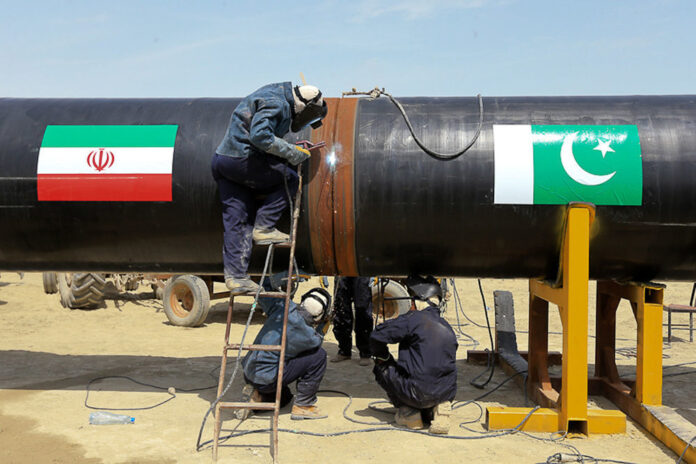 The Inter-State Gas Systems (ISGS) and the National Iranian Gas Company (NIGC) have signed a revised agreement on the much-delayed Iran-Pakistan (IP) gas pipeline project, it was reported on Monday.
As per the revised agreement, Pakistan would no longer have to pay fine to Iran, and Iran would not go to an arbitration court for any delay in IP pipeline construction.
Both countries would work together to find a viable solution to the project. Furthermore, Pakistan could build the IP pipeline until the year 2024.
For more than four years, the IP gas project was off the table due to international sanctions – both multilateral imposed by the United Nations and the unilateral clamped by the United States, Canada, United Kingdom and the European Union.
The unilateral sanctions imposed by the US were the most severe amongst all international restrictions – Iran Sanctions Act 1996, Comprehensive Iran Sanctions, Accountability and Divestment Act 2010 and National Defence Authorisation Act-2012. The construction work on the Pakistani section of the pipeline was inaugurated in March 2013 and was planned to be completed within 22 months.
On Feb 25, 2014, former petroleum minister Shahid Khaqan Abbasi told the National Assembly that the project for the moment was off the table, citing international sanctions as the issue.