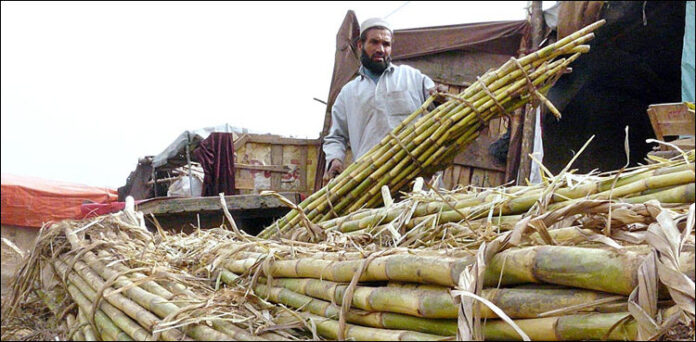 LAHORE: Punjab sugar mill owners on Tuesday stopped their crushing processes and decided to close their mills owing to "non-availability of sugarcane".
Around 30 sugar mills in the province have decided to halt the crushing process due to non-availability of sugarcane, sources confirmed, adding that only eight mills were currently operational in Punjab.
Sources said that the shutdown of sugar mills in the province would result in a hike in sugar prices.
The mill owners, while inviting the government's attention, have warned that the sugarcane crisis would aggravate further in days to come.
The issue of sugarcane price has always been a bone of contention between various stakeholders in Punjab and Sindh, two major sugarcane producing provinces of the country.
The mill owners resorted to delaying tactics at the beginning of the crushing season in order to take advantage of the weak bargaining position of the farmers.
The farmers complained that the Punjab sugar mills owners and other quarters, having vested interests in the industry, use delaying tactics for crushing season and that they do not increase the procurement rate, which results in economic problems for farmers and crisis for the industry workers.
The growers and sugar mills owners have remained in a constant dispute for several years over the issue of fixation of sugarcane price, long delays in release of payments to growers and clearance of liabilities by factory owners.