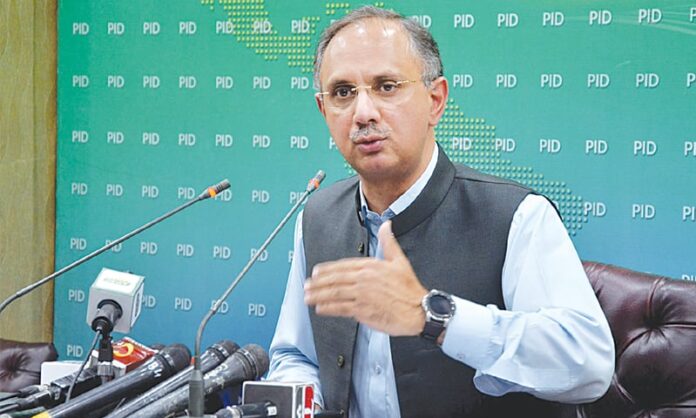 ISLAMABAD: A Russian delegation on Tuesday called on Energy Minister Omar Ayub Khan and Prime Minister's Special Assistant on Petroleum Nadeem Babar to discuss the North-South Gas Pipeline (NSGP) project.
The delegation, led by Russia's Deputy Energy Minister Anatoli Tikhinov, is in Pakistan to attend the 7th Joint Coordination Committee (JCC) session on the pipeline project, said a statement issued by the Petroleum Division.
Welcoming the delegates, Omar Ayub emphasised making the project transparent, financially viable and mutual benefit of the two countries.
He termed the pipeline 'a flagship project' of cooperation between Pakistan and Russia, particularly in the commercial and energy sphere.
Nadeem Babar on the occasion gave an overview of Pakistan's energy situation, highlighting the infrastructure projects which the government had planned to ensure uninterrupted supply and security of oil and gas in the country.
He termed the NSGP 'a stepping stone' towards greater cooperation between Pakistan and Russia in the energy sector.
The PM's special assistant also welcomed Russian interest in the exploration and production sector of Pakistan, including its planned auction of 18 blocks this month.
Speaking on the occasion, Russian Deputy Minister Anatoli Tikhinov thanked the Pakistani side for extending a gracious welcome to the delegation, terming the project an important milestone in bilateral relations between both the countries.
He conveyed Russia's desire to expand relations with Pakistan in all fields, including energy, and agreed that the project must be financially viable and to the benefit of both countries.
It is pertinent to mention that the proposed N-S pipeline will be laid down with a diameter of 42 inches, having the capacity to evacuate 1.2bcfd gas. The pipeline, with an estimated cost of $2.1 billion, has already witnessed a delay of four years.