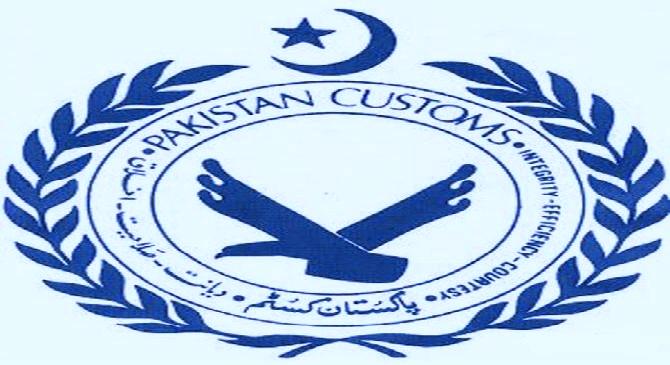 ISLAMABAD: In a major reshuffle in the top hierarchy of Pakistan Customs on Friday,  the government removed the Member Customs operation Agha Jawad and other senior collectors from their positions on corruption allegations.
The Federal Board of Revenue (FBR) on late Friday night issued the removal notification of Member Customs operation just a few days before his retirement from service.
READ MORE: Govt to establish Customs Authority to curb smuggling
Sources concerned said that he has allegedly been promoting and protecting the corrupt officials in the department and a number of corruption inquiries are pending against him. On the other hand, the government has removed all his close aides from important slots and appointed new officers on their positions.
On the other hand, the FBR has given the additional charge of member Customs operation to Javed Ghani, who is working as Member Customs policy. In addition to this, the FBR has also posted Muhammad Saleem as Collector Model Collectorate of Customs (MCC) appraisement Peshawar, Khalil Ibrahim Collector MCC Preventive Peshawar, Muhammad Yaqoob Collector MCC preventive Quetta as well as MCC Gwadar, Irfan ur Rehman Collector MCC appraisement Quetta, Fayyaz Anwar Collector MCC Preventive Multan, Imtaiz Shiekh Collector MCC export Karachi, Irfan Javed Director Intelligence and Investigation Gwadar and Shahid Jan has been posted as Additional Collector MCC appraisement Peshawar. 
The FBR notification stated that FBR has asked close aides of Jawad Agha' Ahsan ALi Shah, Iftikhar Ahmad, M Raza and Arbab Qaisar to assume their responsibilities as chief as well as FBR Secretary. 
Earlier, it has emerged that Customs field formations have been involved in corrupt practices as some officials have communicated this to FBR Chairman Shabbar Zaidi as well as Member Customs operations Jawad Agha however the later one kept his mum due to his alleged connivance with them. Prime Minister Imran Khan revealed last month that one Customs Collector was minting Rs70 million per month without giving the name. 
READ MORE: Corruption rife in Customs as one official mints 'Rs700m per month'