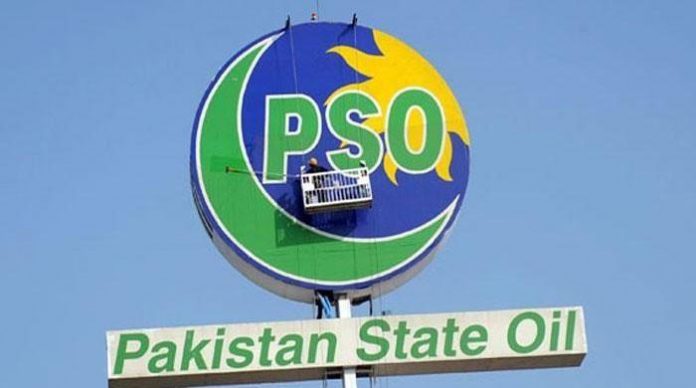 KARACHI: The Pakistan State Oil Limited (PSO), the largest player in the local oil market, has seen a Substantial increase in its bottom line (Profit After Tax) as it posted unconsolidated PAT of Rs 6.4 billion (EPS: Rs13.7), up 51.4 percent YoY.
According to the analysts at Arif Habib Limited (AHL), the increase in the bottom line is attributable to the increase in oil prices, a surge in volume of oil products sold and a decrease in inventory losses recorded over the period. 
The PSO recorded PKR 313 billion in quarterly earnings for 2QFY20, up 7 percent YoY, on the back of higher sales volume, which is up 9 percent YoY. Quarterly increase in the sales of MoGas and HSD (diesel) is recorded at 17 percent and 10 percent respectively while furnace oil saw a drop in sales volume by 18 percent YoY. 
The gross profit in 2QFY20 was recorded at Rs 7billion with gross margins clocked in at 2.23 percent in 2QFY20 compared to 1.74 percent in the year prior. 
Inventory losses have been significantly curtailed at Rs 800 million in 2QFY20,  compared to Rs 1800 million during the same period last year. 
Other operating income has also Increased in 2QFY20  by 221 percent YoY / 241 percent QoQ to Rs 5,395 million. Analysts at AHL believe that this is due to the company's recording of markup on delayed payments during the period. 
Finance costs for 2QFY20 stood at 3900 million, up 92 percent YoY as there was a higher reliance on borrowing to meet the working capital needs. 
All in all, it has been a good year for PSO . It has been able to gain back some of its lost market share, by exceeding the industry growth average by large margins. While the industry average for volume growth in MoGas was 3.8 percent over SPLY,  PSO was able to record a growth of 13.7 percent in the category. 
Similarly, PSO's volume growth in HSD over SPLY was 7.8 percent compared to 10.3 percent decline in the industry volumes.