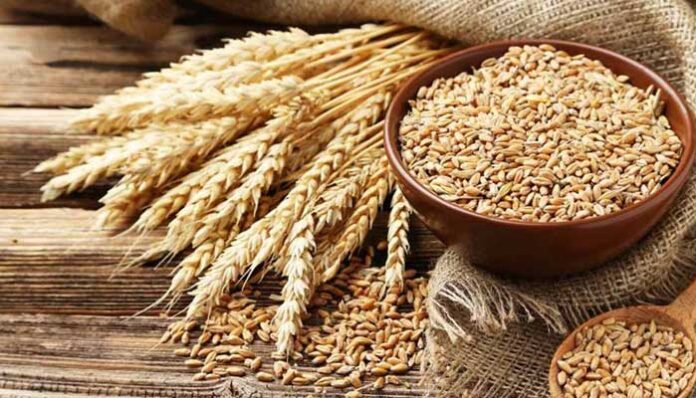 ISLAMABAD: In an apparent bid to control wheat shortage and regulate its prices, the federal government has exempted the Trading Corporation of Pakistan (TCP) from Public Procurement Regulatory Authority (PPRA) rules for the import of 1.5 million tonnes of wheat.
Sources said following the grant of exemption from PPRA rules, TCP had presented an estimated cost of Rs75 billion for the import of 1.5 million tonnes of wheat to the country. With the government's decision, they added, the TCP administration has now been authorised to settle the price and quantity of wheat with any private wheat supplier/company through a direct agreement between the two.
Sources said that the government had also given an approval to provide necessary funds to the TCP for the opening of a Letter of Credit in this regard. Uncertainty was prevalent in the open market due to the government's failure in stopping the menace of smuggling of wheat and floor to Afghanistan, they added.
As per the Ministry of National Food Security & Research, the federal cabinet on Aug 3 had reviewed and analysed the prices of wheat and floor, wherein it was informed about the progress on import of wheat through provincial governments, TCP, PASSCO and private sector. Similarly, the federal cabinet was requested to allow the import 1.5 million tonnes of wheat through TCP.
According to documents available with this scribe, around 20.6 million tonnes of wheat was required to meet the country's needs during the current financial year. Of the total estimated availability of wheat, 0.6 million tonnes were already available from last year's stocks.
Under the decision of the federal cabinet's Economic Coordination Committee (ECC), TCP was earlier advised to set a mechanism for the import of wheat and present recommendations in this regard.
Sources said during a July 29 video meeting held between MNFS&R additional secretary and TCP chairman, the cost of wheat import of 0.1 million tonnes was estimated at Rs5 billion while Rs75 billion was estimated as the cost of import of 1.5 million tonnes of wheat.
They said that TCP usually requires 110 to 120 days to conclude a purchase under an international tender. Like other public sector organizations, TCP also has to follow PPRA rules 2004, but the federal cabinet has granted TCP an exemption from Rule 13 and 35 of PPRA rules and allowed it to negotiate with other suppliers to ensure lowest bids.