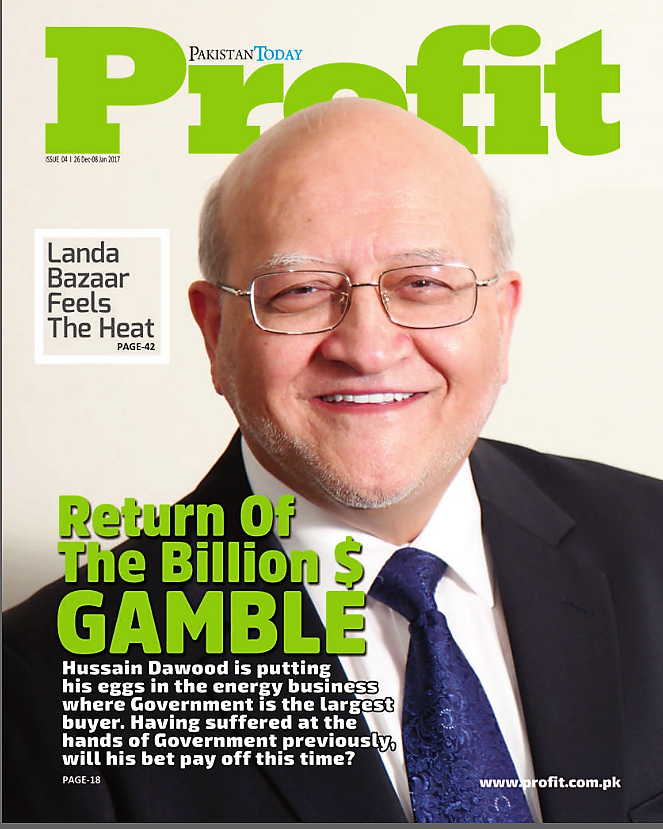 Hussain Dawood is one of the richest men in Pakistan. However If one were to ask from exactly which business did he make his wealth, it would be difficult to know from where to start and where to end. His business interests have been all over the place. It seems his money keeps on travelling from one industry to the other. And that's not because he lacks consistency. Rather he just never (well, almost never) lets his emotions come in the way of prudent business decisions. Unlike many other businessmen he is neither afraid to buy a business in uncharted waters nor to sell one when the time is ripe. In person he is a true gentleman but in business he can be cut throat. In fact, his biggest claim to fame, Engro Corp's acquisition in 2005-6 was through a successful hostile takeover bid; one of the very few ever witnessed in the country's corporate history.
When I met him earlier this month to ask the rationale behind his latest divestitures in Engro Foods, Engro Fertilizer and HUBCO, Dawood told me "I am not a control freak. I know my strengths and my weaknesses. If there is someone else who can do a better job running these companies I would let them do just that." An ardent believer in the 'best-owner principle', Dawood sold off 51% of Engro Foods, to a European Food company, RFC, because he felt the new owners with an experience of over 140 years could create more value for the company. With over 200 brands and products in their portfolio he feels that their new joint venture partner can take the company to the next level. I am not sure how competitors like Nestle are viewing this acquisition but I would surely be upping my game if I were them.
Although Dawood is an astute businessman, the ride has not always been smooth for him especially whenever he has had to deal with the Government. Despite this, in the case of Sindh Engro Coal Mining Company he is a JV partner with the Sindh Government of PPP. This is the same party which gave Dawood's Engro Fertilizer a very tough time when it was at the centre. More importantly, his latest bet on the energy sector means that he will have no choice but to sell most of his electricity to the Government. Will putting his trust once again in the Government, pay off this time around? We explore in our cover story from page 18.
On a lighter note, we all know that winters have been late this year. It might not be obvious but this has had serious ramifications for some businesses. On page 42 we explore how the players in Karachi's Landa Bazaar have ended up with huge stocks of warm clothes lying unsold. On the other end of the spectrum, winter collections from high-end retail fashion brands are also moving slower than usual.
Happy reading!
Babar Nizami