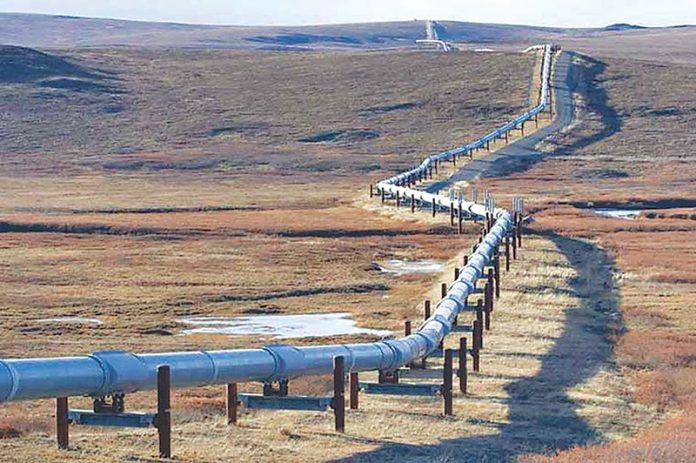 ISLAMABAD: The Khyber Pakhtunkhwa government has voiced opposition to Inter-State Gas Systems (ISGS) for laying the pipeline from Machike to Taru Jabba (Nowshera).
The KP government has extended backing to Frontier Works Organisation (FWO) for laying this pipeline, reported Express Tribune.
In this regard, a public hearing was called by the Oil and Gas Regulatory Authority (OGRA) regarding the giving of licence for laying the pipeline which is forecast to cost $370 million.
ISGS and FWO have come forth as the leading contenders to build this pipeline from Machike to Taru Jabba (Nowshera).
In the hearing called by Ogra in Peshawar, a KP deputy endorsed the FWO route has recommended and termed it a game changer which would allow in meeting strategic needs of Pakistan.
According to an FWO official, this project would meet the growing fuel appetite of KP and assist in decreasing carbon emissions and improve the environment.
And the FWO official added this pipeline would improve the economic condition by the creation of thousands of job opportunities.
The FWO deputy told OGRA it would lay the pipeline in a record period of two years.
Also, KP Oil and Gas Company Limited (KPOGCL) CEO Raziuddin also participated in the public hearing conducted by Ogra.
Mr. Raziuddin highlighted this project would allow the country to meet its strategic defense needs and the route recommended by FWO was economically practicable and decrease the load on consumers.
He added the project had originally been put forth by Attock Refinery in 2001 but couldn't be executed due to several reasons.
The KPOGCL CEO stated this project was a necessity and no time should be wasted in its execution and requested Ogra to immediately give licence to FWO for the timely completion of the project.
Providing an overview of ISGS's performance, Mr. Raziuddin stated the state-owned entity had failed to complete any major pipeline projects including Turkmenistan-Afghanistan-India-Pakistan (TAPI), Iran-Pakistan (IP) and North-South gas pipeline.
He elaborated that all the above-mentioned projects remain unconcluded and have no commercial operation dates. KPOGCL CEO maintained the route proposed by ISGS was long and would raise petroleum prices and increase the burden on consumers.