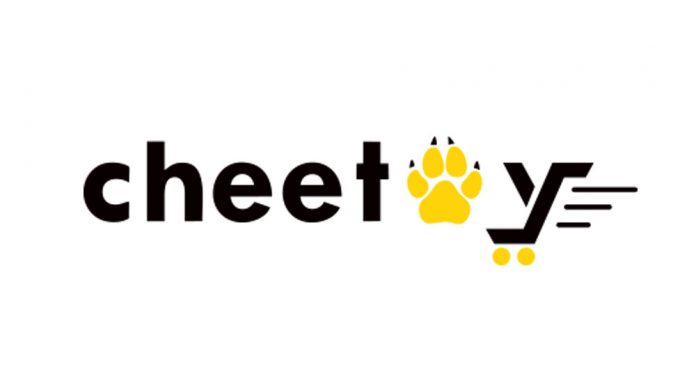 LAHORE: Pakistani e-commerce companies face a daunting task as they seek to enter difficult business segments for enhancing their expertise and will be confronted by the entrance of tech titans like Alibaba in Pakistan.
However, one such company e-commerce and logistics company based in Lahore Cheetay.pk intends to upend the competition by aiming to seize market share in difficult categories like healthcare products, food delivery, pharmaceuticals and cosmetics.
Cheetay.pk is intending to enter the grocery delivery segment this September and will commence services from Lahore.
In an interview to Express Tribune, Chief Executive Officer and co-founder of Cheetay.pk Ahmad Khan said the company had intentionally chosen the difficult segments to prepare themselves for approaching challenges.
Mr Khan said you have to work extremely hard and be astute in segments like groceries in which the ticket size is lesser and requires value creation like that in India where Bigbasket and Amazon were running successfully in this category.
The founder of Cheetay.pk said the entrance of international players meant the coming of investments, technology and expertise which was a good omen for Pakistan's e-commerce market since it was thrusting forward towards consumerism due to rising awareness and access to products.
Mr Khan highlighted domestic manufacturing was dwindling slowly aside for apparel and fashion business which didn't bode well for local players since international companies would introduce more product varieties which would dent domestic manufacturing sector.
Voicing fears about the country becoming a spending economy, Mr Khan stated Pakistan needed to make efforts for promoting its domestic services industry to avoid this phenomenon.
The country's e-commerce market is presently projected to have a worth of around $600 million.
As per Khan, yearly growth of e-commerce market in Pakistan stands at a mammoth 300 percent compared to a paltry average 8.2 percent rise in the traditional retail market.
The Cheetay.pk CEO shared number of e-commerce transactions per day in the country number around 0.5 million compared to 500 once.
He recommended small entities in the country could exist by getting more investments and by raising and training their manpower.
Mr Khan added the Pakistani market was price-sensitive and if domestic companies intended on competing with international giants, they would need to improve themselves.
He believed Pakistan lagged by three years in terms of e-commerce growth and cited the example of India which was way bigger in terms of population and 1,000 times larger in e-commerce.
Cheetay.pk CEO said differences between India's e-commerce market could be measured by comparing the number of advertisements with those in Pakistan.