Globally, elite universities such as Harvard, MIT, Columbia, Yale, Cambridge, and Oxford etc. offer online and distant courses in various disciplines such as Finance, Mathematics, Supply Chain, Economics, Philosophy, Marketing, Political Sciences etc.
However, Pakistani universities lag far behind when it comes to providing quality education online. Most universities in Pakistan do not have online courses to offer. The rest, only offer them to their own students and alumni.
Educational institutes such as the University of Engineering and Technology (UET), Allama Iqbal Open University and a few others along with online education specialists such as Virtual University (VU) do provide online courses, however, there is an evident gap between the theory and practical applicability of such courses. These courses have become draconian in nature, to say the least.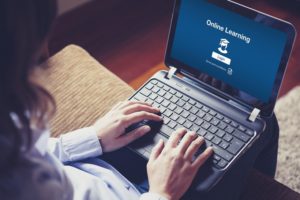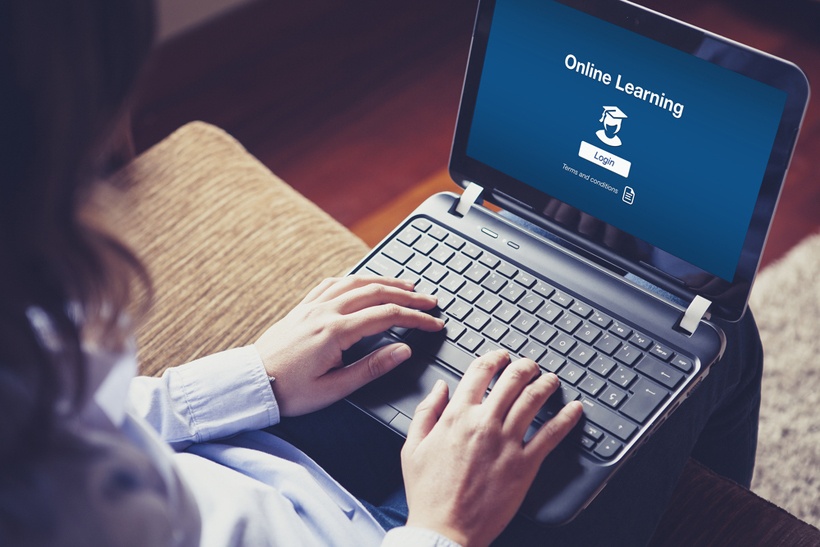 The last couple of years have seen the rise of education-based startups in the country.
A simple Google search results in more than a dozen startups providing online education in different cities. Names such 360training, EDXLink, Parhaie, etc. pop up. However, there is not a lot that these courses have to offer, especially when it comes to the practicality of applying learnt outcomes in the industry.
For example, a startup hailing from the federal capital vows to provide quality education that is provided for a minimal fee online. The startup, then lists down courses from different international online education providers such as Udemy, Coursera, and Khan Academy, with links to YouTube videos where candidates can view and 'learn'.
However, this model of education dissemination is not really any different from students going to Google to read more about the topics they're interested in. It might educate them in theory, but it doesn't allow students to learn how to use that theory when working in the industry.
In the quest to find out more about a business that is actually preparing both students and professionals from the industry with practical courses which impart direct and reality-based case studies from local business instead of using the run of the mill Harvard based case-studies used in every university, we came across EdTech Worx.
Founded in December 2017 by Dr Farrah Arif, a Commonwealth scholar with a PhD from the University of Cambridge, EdTech Worx is an education technology company which was incubated at the National Incubation Centre (NIC) in Lahore. It develops online digital interactive data-driven products for informed decision making.
The company is inspired by real-life experiences where business simulations and a Digital Interactive Platform (DIP) facilitate both educators and corporate trainers to create a state-of-the-art online learning environment – where participants can practice and hone their decision-making, problem-solving and strategy formulation skills.
"I have been disseminating high-quality education to top universities of Pakistan and abroad for twenty years but it was only last year that I decided to bring digital transformation to my classroom. The idea was to create an engaging and interactive digital learning space where teachers can teach via case-study based pedagogy and students can learn through a blend of instructor-led sessions, online simulations and peer-to-peer discussions. This then led to the birth of EdTech Worx.", said Dr Farrah earlier in an interview with Profit.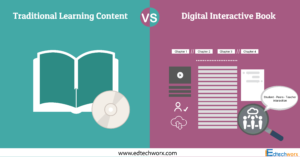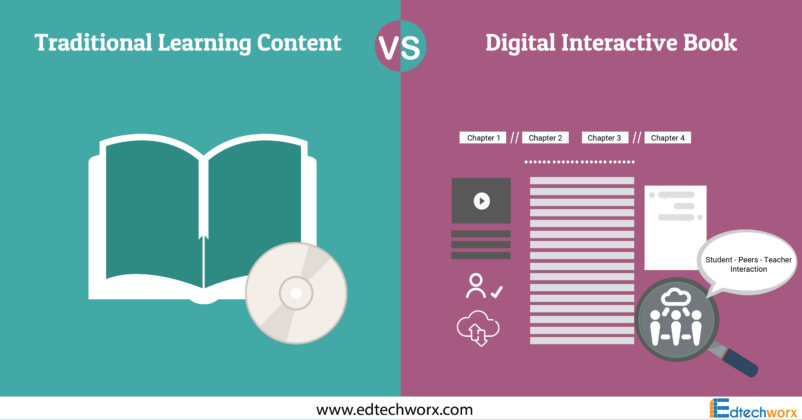 EdTech Worx recently completed its 'Marketing Essentials' course in part, online, and in-house at the LUMS National Incubation Centre (NIC).
The course was attended by participants hailing from Zong Pakistan, Amreli Steels, Al Meezan Bank, Fauji Group, Changhong Ruba, National Foods, Innovative Biscuits, and others.
Students registered either individually, or through their organizations for a fee of Rs10,000.
Marketing varies in theory and practice. Theoretically, marketing teaches different methods in which businesses can create greater awareness for their brands and products, various strategies and concepts such as ATL (above the line) and BTL (below the line) that can be used to target a specific audience, and techniques used to gather insights on consumer spending etc.
However, theoretical marketing does not teach students how to apply tools used in the industry to accurately gauge and evaluate real-time business problems. Although, reading is instrumental for students to grasp the concepts – it does not ensure that those students can make important decisions backed by crunched numbers, evaluated data, developed charts, and consumer insights.
Filling in the gap between theory and practice, the Marketing Essentials course offered by EdTech Worx used real-life case studies of Telenor EasyPaisa, JazzCash, Khaadi, Omore, Sapphire, and Packages Limited –  to name a few.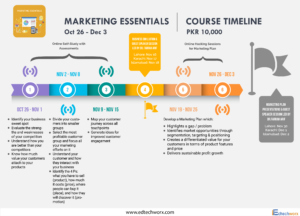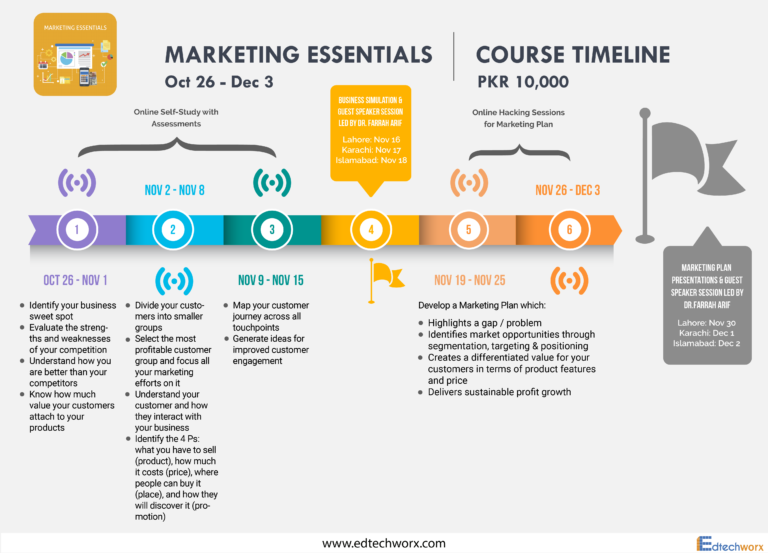 The course highlighted essential marketing practices such as market segmentation, pricing strategies, consumer insights, value proposition and positioning, decision-making, and distribution channels with examples from Pakistani businesses.
The next part included business simulations where a real world marketing challenge was given to the participants to solve. The participants given a marketing toolkit with templates of activities from the course to tackle any business challenge.
Another reason why this course is worth more than others is the networking opportunity it provides to students over just a couple of weeks.
Online educational entities such as Coursera and Udemy do provide valuable course material, often from top teachers and universities. However, these are not blended courses and do not provide students with the opportunity to interact and learn from each other.