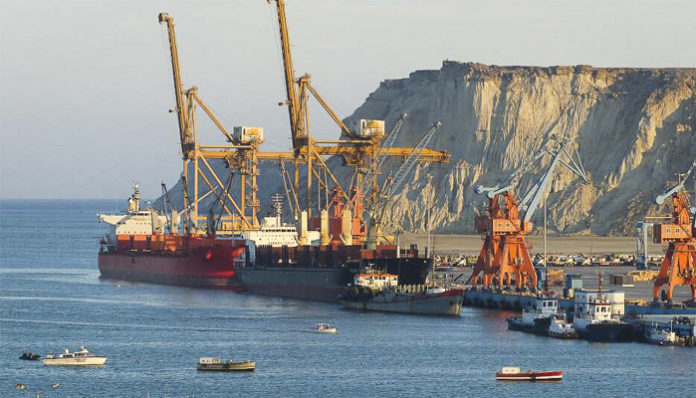 ISLAMABAD: Although a bus service, called the China-Pakistan Economic Corridor (CPEC) Passenger Bus Service, has recently commenced its operations with an aim to enhance bilateral ties, the economic activities under the CPEC still wait to see the light of day even after the passage of two years.
Officials on both sides claim that the trade activities on the same route would continue in the near future. However, sources said no trade convoy arrived at Gwadar from Khunjrab since the arrival of the first and only convoy in 2016, due to infrastructure development activities, security arrangements and other issues.
The land route of the CPEC at Khunjrab pass will now be closed for four months on December 1, due to harsh weather conditions. Interestingly, the route remained closed for almost three months even in the summers due to the protest of traders and importers/exporters against online clearance system. The border was closed after the intervention of the army.
According to sources at the Sust Dry Port, no visible increase in trade activities at the land route was witnessed during the past two years despite the development activities on CPEC projects.
On November 1, 2016, the first trade activity under the CPEC began with over 100 Chinese containers arriving at the Sust port in Gilgit-Baltistan after clearance from Customs. Sust is the last town in Pakistan on the Karakoram highway before the Chinese border.
Unlike the routine trade handlings at the Sust Port, the containers loaded with CPEC projects goods were exempted from paying import tax.
An inaugural ceremony of the trade caravan was held in Gilgit Baltistan and was attended by Chinese officials as well as Gilgit-Baltistan Chief Minister Hafeezur Rehman.
Addressing the inaugural ceremony, Rehman had claimed that under the corridor, the fate of Gilgit-Baltistan would change, adding that 1,000 Chinese containers would pass through the Karakoram Highway in Gilgit-Baltistan every week.
The first caravan, which comprised of over 50 trucks, travelled through Khunjerab amid strict security by the Pakistan Army and reached Gwadar in 11 days on 31 October, which otherwise would have taken 45 days. The goods that reached Gwadar were later exported to countries in the Middle East and Africa.
"The Gwadar Port has been operational ever since the corridor was launched," claimed a spokesperson from the Ministry of Planning. "Every week, a commercial cargo ship leaves for different countries from Gwadar, allowing the traders from Pakistan and Central Asia to sell their products across the globe."
He said since the western route of CPEC is open for trade activities, one cannot say that the CPEC route is not being used for export/import between China and Pakistan.
"The trade caravan was a symbolic activity to officially kick off business activities on CPEC routes. Trade activities will be more visible when the infrastructural projects will be completed within stipulated time," he added.