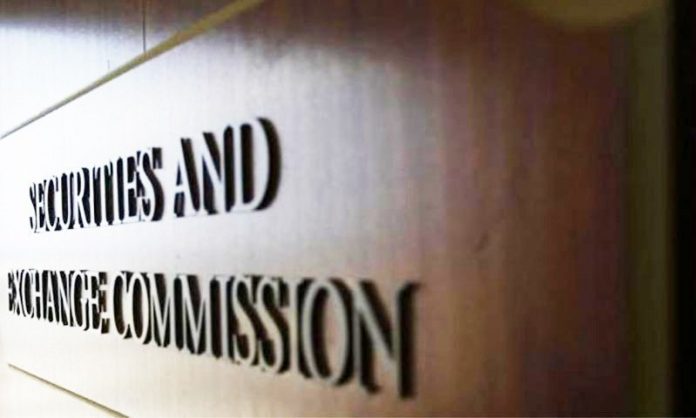 ISLAMABAD: The Securities and Exchange Commission of Pakistan (SECP) said on Friday that it has rescinded the Anti-Money Laundering and Countering Financing of Terrorism (AML/CFT) reporting requirements prescribed under the circulars 8, 9 and 10 of 2017 as well as the direction 1 of 2017.
According to a statement issued by the commission, pursuant to the SRO 245 (I)/2019, the regulated persons are required to submit annual risk and compliance assessment reports and six monthly information/data to the SECP to demonstrate adequacy and effectiveness of AML/CFT compliance framework. Furthermore, the compliance report on the UN Security Council resolutions is to be submitted within three days of receiving the intimation from the SECP.
These AML/CFT reporting requirements have been replaced by the reporting framework prescribed under SECP's SRO 245 (I)/2019, dated February 22, 2019.
SRO 245 (I)/2019, lays down a comprehensive reporting mechanism in line with the FATF Recommendations and SECP AML/CFT Regulations, 2018. It has strengthened reporting from the regulated persons, including securities' brokers, futures' brokers, insurers, takaful operators, non-banking finance companies (NBFCs) and modarabas, as required under the rescind circulars.