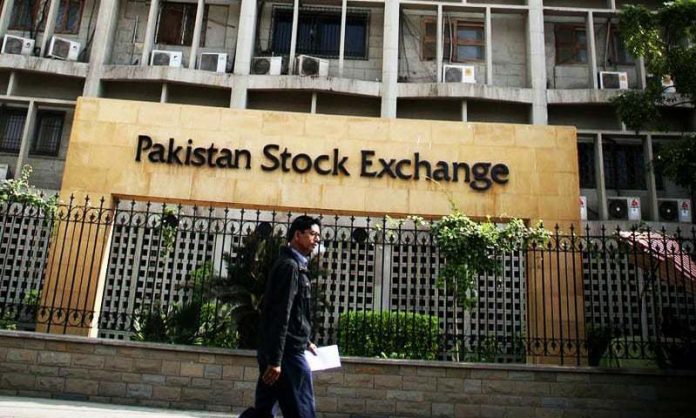 KARACHI: Investors of the Pakistan Stock Exchange (PSX) showed mixed sentiments before the announcement of budget on Tuesday, as the indices that started the day in red zone turned their path midday, closing the session slightly positive.
The KSE-100 Index benchmark touched its intraday low of 32,352.40 in the morning session. After recovering its losses, the index reached its day's high of 44,332.86. It settled higher by 92.30 points at 34,659.85. The KMI 30 Index gathered 345.12 points to end at 54,860.24, while the KSE All Share Index appreciated by 92.32 points, closing at 25,442.94.
The overall market volumes improved from 91.74 million in the last session to 116.93 million (an increase of 27pc). K-Electric Limited (KEL +1.64pc), Unity Foods Limited (UNITY +5.29pc) and TRG Pakistan Limited (TRG +4.82pc) were the volume leaders of the day. The scripts had traded 9.04 million shares, 7.26 million shares and 7.21 million shares respectively.
On the economic front, the Economic Survey 2018-19 was released on Monday, with Pakistan's GDP growth rate for 2018-19 clocking in at 3.30pc, far below the target of 6.20pc. The growth rate, which posted an increasing trend from 2015-2018, touched nine-year low in 2019.
The survey stated that the KSE-100 index, which stood at 33,229 points on January 01, 2016, increased by 16pc to 38,649 as on March 2019.