If you can't build it, buy it. In what has been the most obvious chess move within the $2 billion advertising and media industry in Pakistan, Z2C Limited has made – what insiders refer to as – a significant investment into Walee, an influencer marketing ecosystem.
"Since 2019, advertisers and agencies in the region have relied on the Walee ecosystem to advance influencer marketing campaigns and utilize social listening tools," said Ahsan Tahir, co-founder of Walee. "This equity financing from Z2C comes as Walee scales to meet strong demand in the region pertaining to influencer search, campaign management & measurement."
The decision came less than a month after the Z2C Limited owned media agency Brainchild Communications Pakistan (BCP) – which has a nonownership agreement with the Publicis Groupe to use the Starcom and MediaVest trademarks – signed a partnership agreement to exclusively distribute Walee Enterprise, an AI-enabled consumer intelligence (AICI) marketing technology (MarTech) platform.
"While we have a number of tools in the market which allow advertisers to gather insights based on paid, earned, shared, and owned media, there is no solution in the market quite like Walee Enterprise," said Farhan Khan, the CEO of Starcom affiliated Brainchild Communications Pakistan. "With this AICI platform, we are now able to take a quantum leap – seeing beyond an advertiser's customers' current behaviors, needs, and preferences. There is immense potential in delivering actionable insights on emerging trends, outliers, and unexpected shifts or changes in consumer behavior."

As reported by MENAbytes, the $2.7 million seed funding by Z2C Limited into Walee takes on a minority stake in the company, which touts itself as an influencer ecosystem, a concept similar to that of the AnyMind Group and that of INCA by GroupM. The latter, which Profit reported on in March 2021, is set to launch in Q4 2021 and has capabilities around influencer matchmaking, social listening, and more importantly, a data depreciation readiness protocol.
Article continues after this advertisement
With its influencer marketing solution acting as an online marketplace that connects multichannel networks and influencers with advertisers and media agencies, Walee offers content creators a digital infrastructure to seamlessly find clients, show interest to partake in a campaign, execute on the deliverables, and recover payments all in one system. It was that system that shared the data with Profit in 2020 – along with four more influencer-focused technology platforms and agencies – to launch Pakistan's first influencer pricing report. 
"Walee's data-driven content analysis and influencer ecosystem approach is a paradigm change for the media and advertising industry," said Fatima Hyder, group chief strategy officer at Z2C Limited. "Given our ongoing investments across OTT, eCommerce, and eSports platforms, the inclusion of Walee fits perfectly into our vertically integrated business strategy. We understand, better than most, how challenging it is to build a business from scratch and to scale it amidst the pandemic."
The market forces driving investment
Sources told Profit that a key determinant of selecting the winning agency for the $20 million Nestle media review – with Wavemaker as the incumbent while both BPN-affiliate IG Square and BCP make the shortlist – is defined data ethics and diversity, equity, and inclusion (DEI) guidance, including proof of adherence. 
"With 2020 shining a light on the big issues facing society, from privacy violations to the inequity of COVID-19 mortality and the reframing of the gender binary, advertisers and marketers around the world are tackling these issues from within," said an independent media auditor that is overseeing a major media review. "Agencies are expected to provide outside-in support and act as a sort of ethical compass. The acquisitions and investments towards data-centric companies – such as the upcoming influencer marketplace from East River – means that agencies are attempting to demonstrate abilities around data strategy, customer profiling, and ad targeting."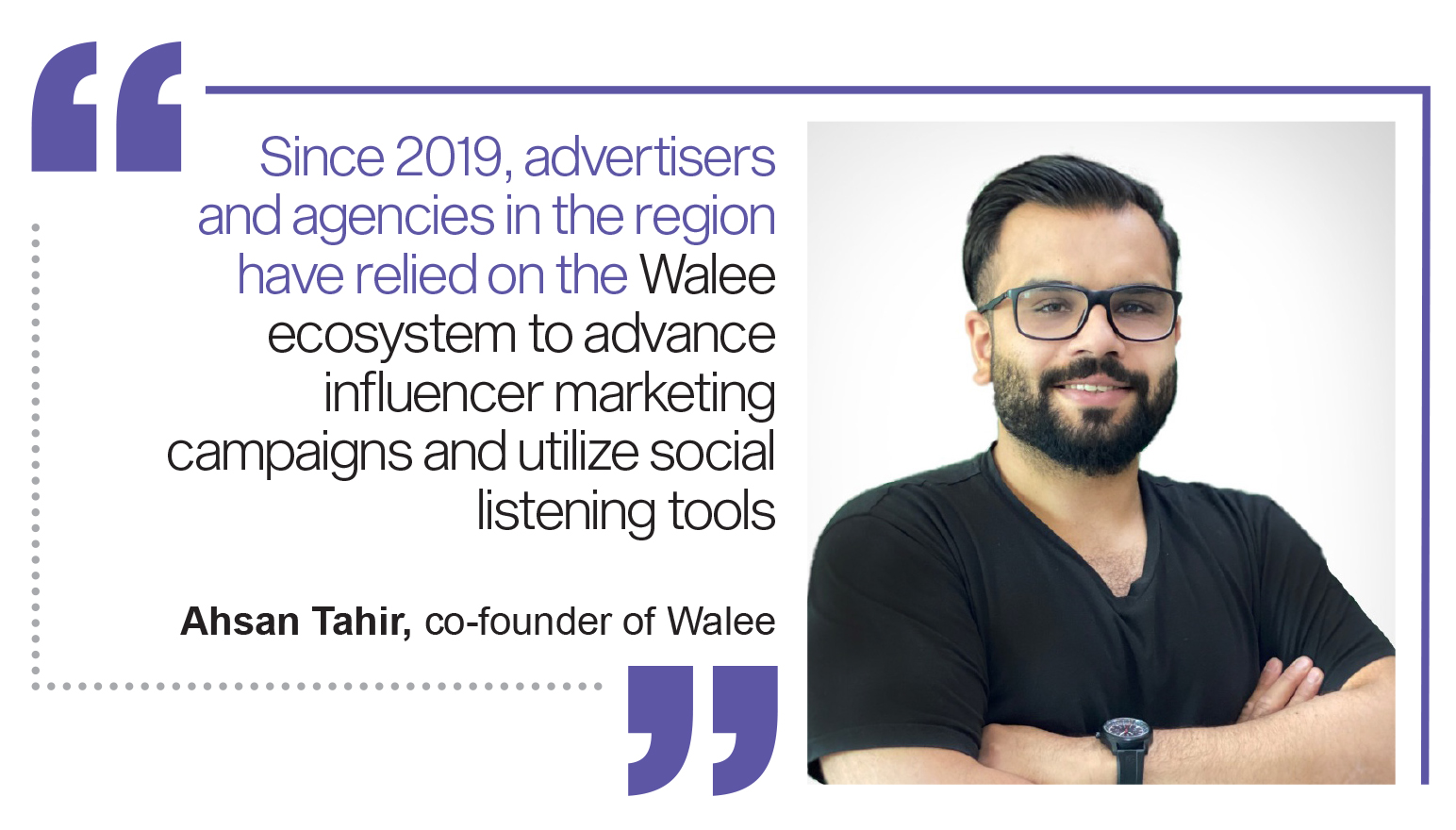 Sources also shared that new media review briefs – such as the recently concluded Pizza Hut digital media review, awarded to East River – have begun to demand an independent media audit that validates that client work doesn't violate key ethical principles. In a future that will make it increasingly hard to infer consumers' needs, clearly, the media, creative, and digital agencies at the forefront of data ethics and DEI will be best positioned to help companies nurture values-based customer relationships.
Amid recent hires by Z2C Limited to create a public affairs and lobbying team, including the expansion of the existing public relations teams at BCP, the investment into Walee gives both Z2C and BCP an edge during corporate and consumer PR pitches, sources have shared. Using the sentiment analysis tools of Walee, executives from both agencies have been able to pitch real-time crisis communications services using a data-first approach, beating several seasoned PR agencies out of government and blue-chip contracts.
"Gone are the days when agencies sold reactive PR," said a press relations officer (PRO) employed with a Cabinet-level ministry of the Government of Pakistan. "The era of technology means that perspicacity of social media data has become table stakes. Legacy PR agencies lose pitches in the public and private sectors for touting the use of sentiment analysis tools such as Brandwatch, NetBase Quid, Sprinklr, And Talkwalker which offer limited capabilities for the Pakistan market. Given that Walee was made in Pakistan, it poses no such limitations."
A leading telecommunications company executive that spoke to Profit relayed that the sentiment analysis tools help them anticipate customer crisis and hashtags long before they begin trending, with scenario planning deploying the necessary bots or human agents to defuse any mounting issues due to one or two bad customer experiences.
"We have seen RFPs from leading digital and social media agencies looking to build their own social sentiment analysis tools, with most agency owners seeking enterprise-wide appeal by expanding their scope to non-social and proprietary data," said Ali Rehman, a project manager with CloudiTwins. "Instead of replicating existing solutions that are not a market fit for Pakistan – such as Synthesio, Digimind, Linkfluence, and Meltwater – we would recommend these agencies focus on brand measurement in visualizations and broad tech integrations in order to position themselves to successfully deliver enterprisewide consumer and social intelligence."
The PRO that spoke to Profit shared that various new RFPs shared by his counterparts have called for the use of a tool that can ingest standard social media data streams, diverse proprietary data sources, out-of-the-box text and visual analysis, custom classifier capabilities, deep supporting services, and most importantly balance a seamless self-service platform.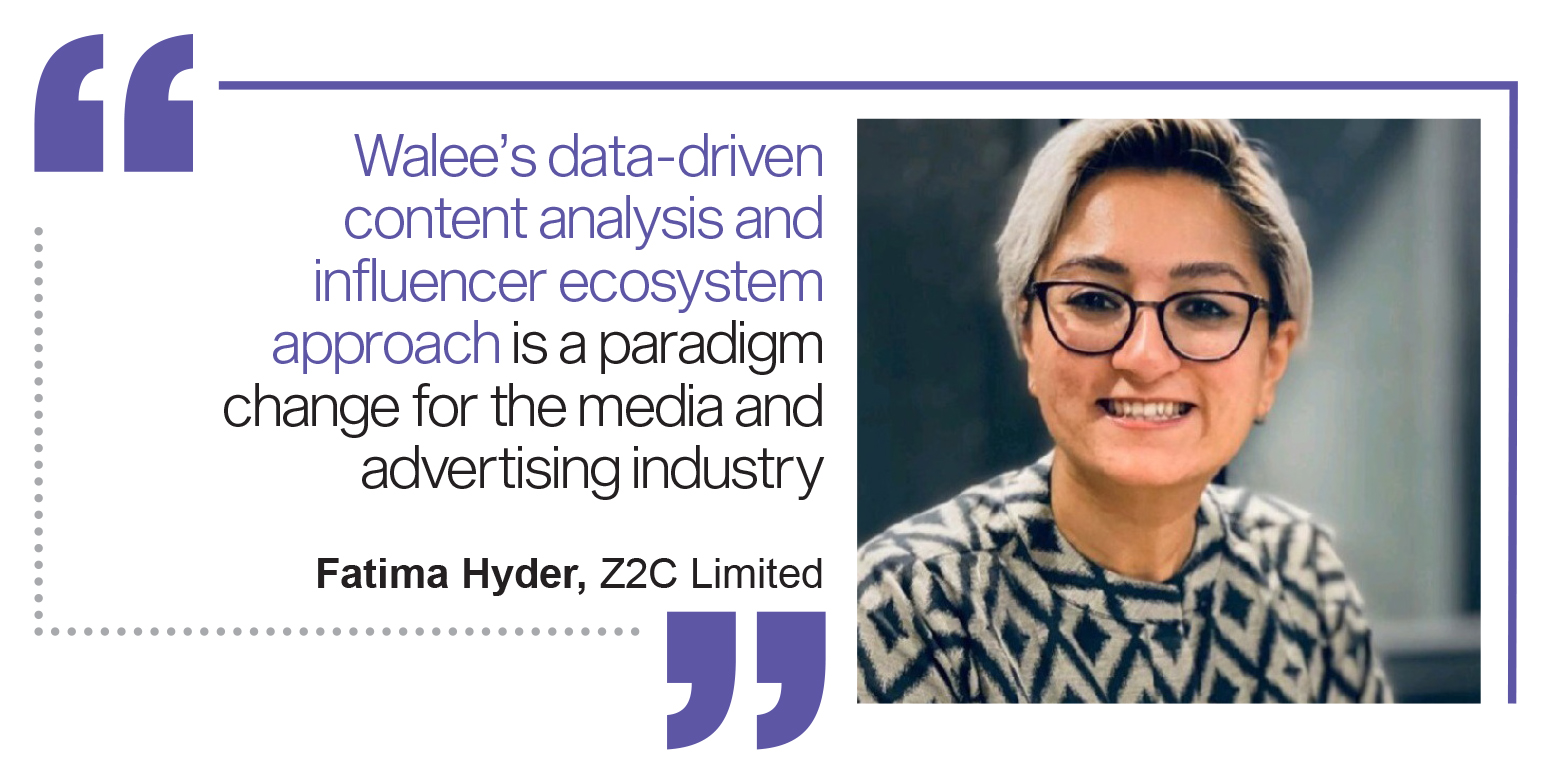 "Having played with the Walee sandbox in mid-2021, I would denounce claims of the solution having AI capabilities, citing the need to make manual data requests and sentiment analysis requests to dedicated teams at Walee, instead of the platform being self serve as it claims to be," said an executive who asked not to be named.
A product roadmap seen by Profit pertaining to Walee shows that service is gradually improving the self-serve nature of its platform, removing the need for dealing with dedicated customer success or account managers. Much like the teething issues during the early days of DV 360, it's entirely possible that a low level of product education prompts outreach to Walee reps, meaning that while the platform is self serve, its sophistication in user interface and navigation may impede progress.
"As a technology business, we are continuously identifying, conceptualizing, and developing new features and customer-centric user experiences, as well as improvements to existing products with the goal of driving efficiency gains and improving ROI," said Tahir. "We target that by Q1 2022 the self-serve capabilities will accelerate Walee's influencer matchmaking and social listening tools further, incorporating input from clients, partners, and collaborators."
Given the intentional lack of sophistication around digital tools propagated by advertisers, it is further entirely possible that the Walee model of having dedicated account managers and customer success teams is the most relevant operating model for this type of business to have commercial success in a country like Pakistan, where marketers require relentless handholding. 
This is evidenced by the continued reliance on digital agency in an era where in housing digital media buying and planning is easier than ever, with marketers insisting on outsourcing to remove yet another chunk of work from their four Ps.
Differentiate or Die
As first reported by Branding In Asia, INCA was launched by GroupM in 2019 as an influencer marketing agency, with later reports suggesting that it became a software as a service (SaaS) that allowed influencers and brands to sign up and discover each other. Over the past two years, INCA has demonstrated capabilities across influencer matchmaking, social listening, and more importantly, a data depreciation readiness protocol.
For Z2C Limited, these capabilities are strewn across a BlueKai powered second-party marketplace under BCP, bSecure, an OTT solution, and Walee. Clearly, INCA currently has the advantage of a relatively refined product and a one window solution. All of the above gives INCA a clear competitive advantage, save for a delayed speed to market, which is currently dominated by Amplifyd, Bradri, Ishtehari Influence, and DEN.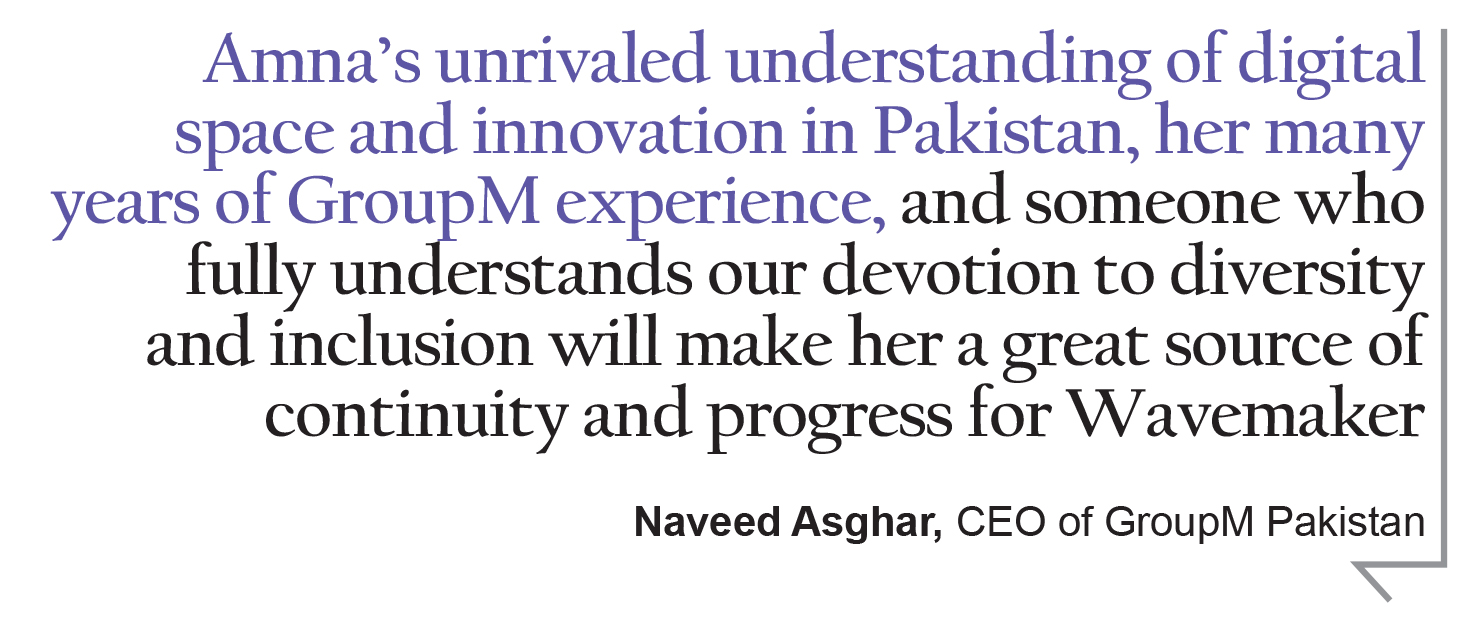 Insiders shared that INCA will be led by GroupM chief digital officer Amna Khatib, who has taken on the additional responsibility of interim managing director for Wavemaker, a role that was awarded to seasoned CPG brand marketer Ali Khan-Bajauri exactly a year ago, as reported first by Profit.
"Amna's unrivaled understanding of digital space and innovation in Pakistan, her many years of GroupM experience, and someone who fully understands our devotion to diversity and inclusion will make her a great source of continuity and progress for Wavemaker," said Naveed Asghar, the CEO of GroupM Pakistan, in a memo sent on the 2nd of September 2021.
Taking note of the moves by Z2C Limited and its subsidiaries in the growing influencer ecosystem, the timetable to launch INCA has reportedly been moved up and alpha testing is open to a select number of clients under GroupM Pakistan. 
Clients under Wavemaker spoke to Profit about an invigorated focus around data depreciation readiness, citing workshops on how legacy approaches to data enrichment and identity will be less effective. They added that ethical collection and use of data to acquire and retain customers is part of the GroupM playbook, along with prioritizing targeting and personalization at scale. 
Citing recent proposals, a brand marketer stated that while GroupM focuses heavily on using first-party interactions and deterministic approaches to build accuracy rather than building reach, BCP capitalizes on a general shortage of data for audience targeting by pushing its second-party marketplace, which touts a tried and tested framework reportedly used by Coca-Cola, National Foods, and Mondelez.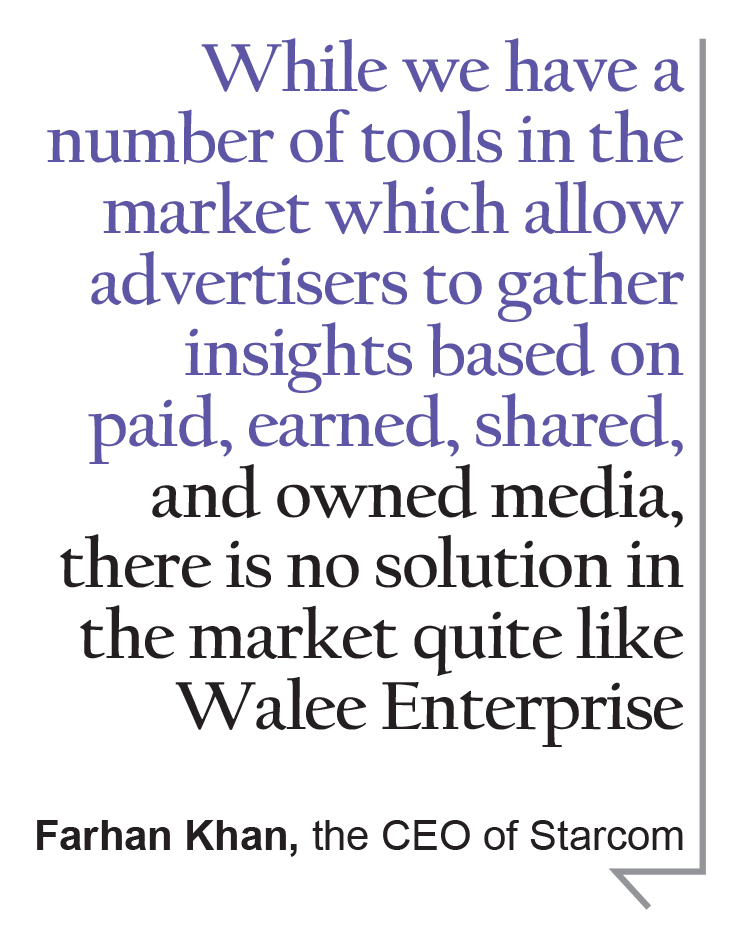 In the end, INCA has been tried and tested in several APAC markets with widespread claims around self serve while Walee has a lot of ways to go. As platforms now under the media investment groups with a combined 75% market share of Pakistan's media and advertising, the name of the game is speed to market in the self-serve influencer selection, social listening, and data depreciation readiness space.
If not, the AnyMind Group is more than happy to eat these two alive.