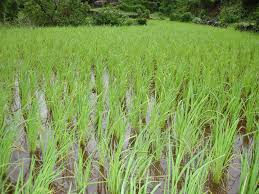 A capacity building workshop was conducted by Rice Partners Ltd (RPL) in collaboration with Inter-cooperation and MARS Food in rural parts of the district Sheikhupura. More than 200 farmers were capacitated in four training workshops on soil fertility and water productivity.
Rice experts from Pakistan Agricultural and Research council (PARC) including Agronomist addressed the problems of the rice farmers with small land holding of Sheikhupura District.
Talking to the farmers Project Manager RPL (WAPRO) Zafar Iqbal has said that this is time to support poor rice farmers to reduce their cost of production and increase yield by adopting conservation Agri Techniques.
He further briefed the farmers about water scarcity in the country and role of the WAPRO in water saving and explained the outline and benefits of the WAPRO project for farmer communities.
Project Agronomist Imran Sheikh told the farmers about the methods of incorporation of the crop residues in soil rather than burning them. He further guided the farmers about the percentage of nutrients in potash, organic matter and nitrogen in crop residues, which are much needed for soils fertility and water retention capacity of the soils. The training workshop's purpose was to elucidate the farmers about the implications of burning of crop residues, like wastage of nutrients.
Sustainable rice platform for (SRP) standards were also briefly discussed in all the four training workshops. The project manager motivated the farmers to grow their rice crops as per SRP principles, he further added to not involve the children under the age of 18 in agriculture labour. Moreover, gender empowerment was also discussed in the sessions; farmers were urged to follow the safety instruction during pesticides application on crops.
Furthermore RPL Chief Operating Officer Muhammad Ali Tariq has also said that to develop latest techniques on rice cultivation and production among farmers, are their main objectives which would help farmers to contribute more to the national economy.