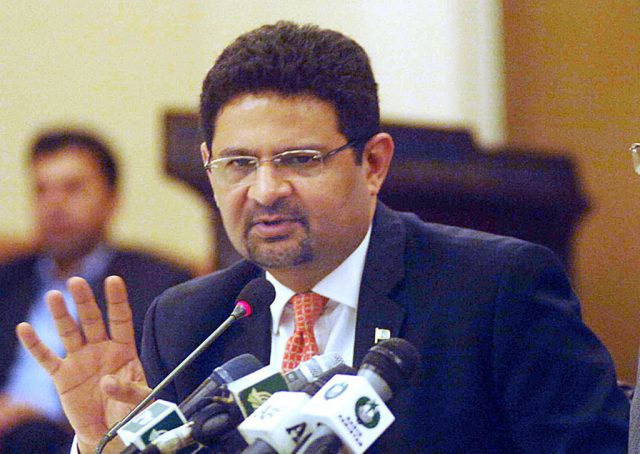 ISLAMABAD: The Finance Minister, Dr Miftah Ismail has rebuffed the request to raise income taxes and reduce petroleum levies and indicated of accepting the majority of the proposals given by the Senate on the budget for next FY 2018-19.
From the forty-eight consensus recommendations put forward by the Senate, Mr Ismail has alluded to agreeing to forty-two of them, reported Express Tribune.
Most of the recommendations put forward by the opposition would get accommodated alongside obliging business interests of various senators.
However, Mr Ismail didn't offer any promises on aligning of taxes and duties on electric and hybrid vehicles.
The government recommended a decrease in taxes and duties on electric cars but maintained higher rates of taxes and duties for hybrid vehicles.
An understanding on 80 percent of the proposals was said to have reached during a meeting conducted between the Finance Minister and senators from the opposition parties on Wednesday.
During the meeting, the proposals put forth by the Senate to be accommodated in the Finance bill were also discussed.
Senate Standing Committee on Finance Chairman Senator Farooq H Naek, Senator Deputy Chairman Saleem Mandviwalla, MQM Senator Mian Atteeq Shaikh and PTI's Senator Mohsin Aziz had a meeting with Mr Ismail the same day the Senate gave nod to those proposals.
And the finance minister is said to have promised to give go-ahead to all those proposals which wouldn't impact revenue projections for FY 2018-19.
Dr Miftah Ismail is set to conclude the deliberations regarding the budget in the National Assembly on Friday.
It is highly likely the finance minister would accept the major proposals put forth by the Senate. But he has refused to accept the demand to raise income tax rates for salaried and business individuals in the range of 50 to 100 percent from July, contingent on the income bracket.
Rebuffing the Senate's demand would mean the highest income tax rate would stand at 15 percent, which had been decreased from a maximum of 35 percent by Prime Minister Shahid Khaqan Abbasi.
Also, Mr Ismail disapproved the proposal of the Senate to marginally raise the petroleum levy rates compared to the government's recommendation of raising it up to 200 percent.
The authorities have projected a minimum of Rs480 billion revenue from the rise in petroleum levy rates, which could offset the losses because of several tax concessions given in the budget.
A surcharge of Rs30 per litre has been recommended on all petroleum products by the government.