We know Pakistan is part of the global south, a developing country, as it were. Andt yet at times, some facts are so astonishing, that they really hit you right in the face with just how 'developing' we really are. 
Take, for instance, soft drinks. The consumer item has been available in Pakistan in glass bottles since at least the 1950s. In the 1970s, imports of soft drinks in aluminum cans became available in Pakistan. Then, in 1990, companies set up factories in Pakistan that did the actual process of filling aluminium cans with soft drinks. 
But what of the aluminum can itself? This is the hilarious part: the first local production of aluminium cans only began in 2017 – a full 60 years after soft drinks were first marketed in Pakistan. That is how long it took someone to have the bright idea of manufacturing cans locally. This, we might add, is despite the fact that Pakistan's largest can company, the Hashmi Can Company, had been in operation since before partition. In their more than half a century in business, they never once thought to expand out of tin cans and move to aluminum cans – considering most can manufacturers do produce both. 
In the long run, however, that is paying off. Just three years later, the brand new Pakistan Aluminium Beverage Cans Ltd (PABC) is going for an initial public offer (IPO) on the Pakistan Stock Exchange. The company is planning on raising at least Rs3.3 billion by offering a 26% stake to institutional and ordinary investors. Book building will take place on June 22 and 23, followed by public subscription on June 29 and 30.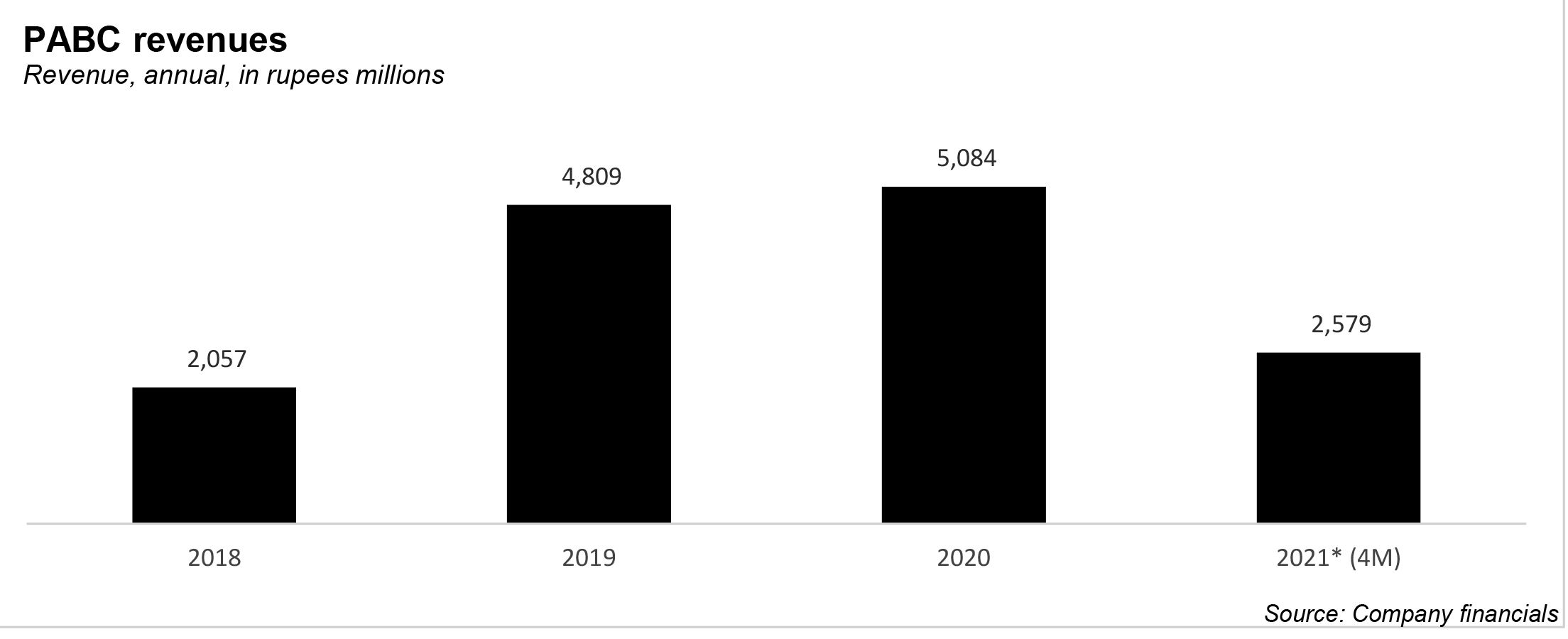 The entire offer of 93.8 million ordinary shares, or 26% of the post-IPO shareholding, will be offered through the book-building process at a floor price of Rs35 per share. Successful bidders will be provisionally allotted only 75% of the issue size and the remaining shares will be offered to the retail investors at the strike price.
Article continues after this advertisement
That means PABC will raise at least Rs3.3 billion in the IPO. Based on interest from investors during the book building process, the company said the strike price could rise by 40% (Rs49 a share), which would raise at least Rs4.6 billion.
So, who is behind PABC? Ashmore Mauritius PABC Ltd, a specialist emerging markets investment manager based in Mauritius, currently holds 51% shareholding in the company. That is affiliated with the United Kingdom based private equity firm Ashmore Fund, which started PABC with an initial investment of $70 million. 
Liberty Group, which is involved in the textile and power sectors, owns the remaining 49% stake. That group is owned by Karachi-based businessman Muhammad Salim Mukaty and his family. The name may sound familiar: the Pakistani government named and sent notices to the family over their shell company Mukaty Holdings Ltd., under the 'Bahamas Leaks' of 2016, which was an investigation of 175,000 companies registered in the caribbean islands between 1990 and 2016 (typically rich people used international tax havens to hide wealth). Turns out, 144 Pakistani business executives owned 68 such companies in the Bahamas. 
That blip notwithstanding, with the exit of Ashmore post-IPO, Liberty Group, the general public and Soorty Enterprises (another Karachi-based business group) will own 54%, 26% and 20% shareholding in the company.
The company began operations in 2017 as the country's only local manufacturer of aluminum beverage cans. Until then, bottlers in Pakistan and Afghanistan relied on expensive imports to package their beverages in environment-friendly aluminum cans.
PABC supplies to the bottlers of all major carbonated drinks, including PepsiCo and Coca-Cola, in both Pakistan and Afghanistan. Exports to Afghanistan constituted 35% of the company's sales in calendar year 2020.
Established on a 20.9-acre piece of land in Faisalabad's Special Economic Zone, PABC has a current rated capacity of 700 million cans per annum. The company is increasing its rated capacity by almost 36% to 950 million cans per annum by July next year.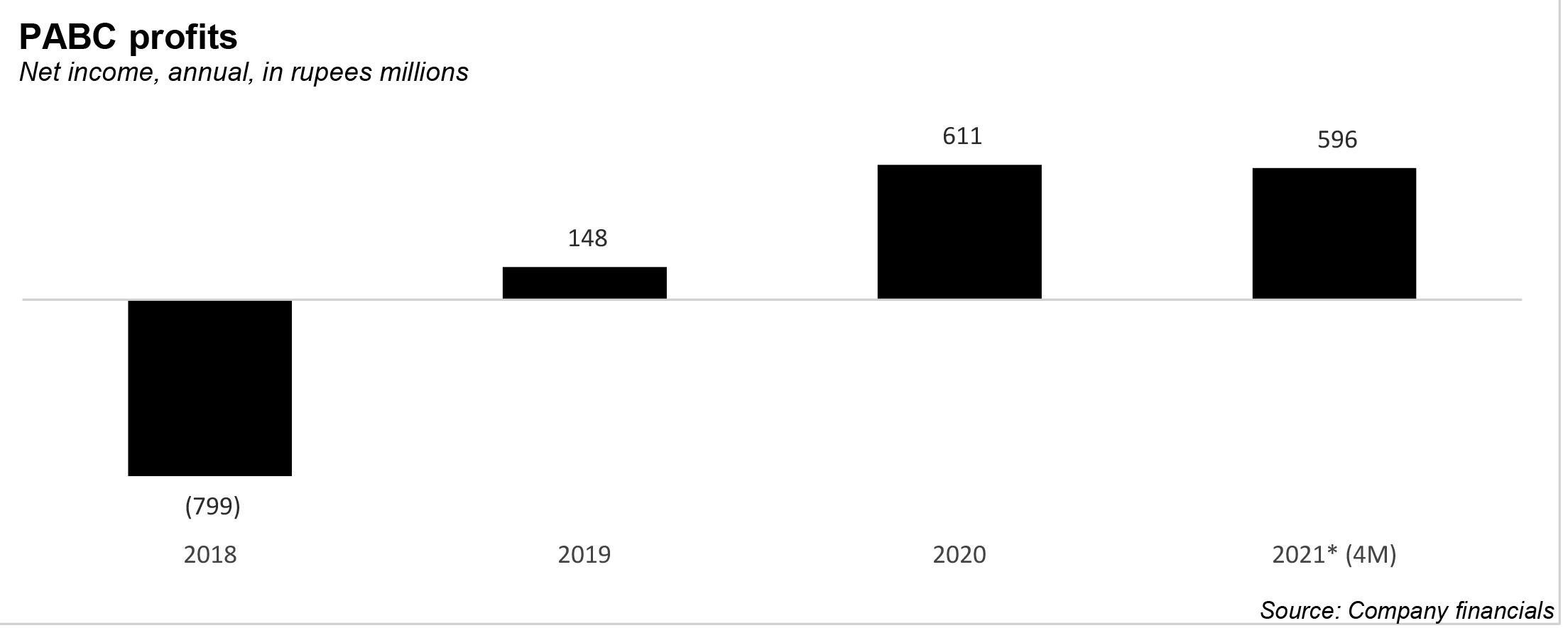 It has grown its revenue at an annualised rate of 18.7% in the last five years. In the third full year of its operation (2020), the company's net profit amounted to Rs610.7 million, up 314% from 2019. It expects its bottom line to grow at 140% in 2021.
The company was significantly helped by strategic lobbying on its part. For instance, in 2017, Pakistan imposed a 20% regulatory duty on the import of aluminium tin cans from Sri Lanka despite a Free Trade Agreement with it, apparently to protect PABC. As per sources, the former Chairman FBR, Abdullah Yousaf, who had begun working for PABC played an instrumental role in successfully lobbying for this protection for his new employers. No matter that no cans were being imported from Sri Lanka yet: the idea was to cover all bases and potential threats, just in case. 
As the company's own press release notes: "Growing can penetration may increase their sales to 650 million cans by 2025, delivering an annualised  growth rate of 19 per year. PABC will be its key beneficiary as can imports are virtually non-existent due to high freight costs and duties." Yes, but who imposed those duties?
Still, the lobbying will be worth it. After all, Euromonitor International puts the size of Pakistan's soft drinks market at 3.8 billion litres per annum. It expects the market to grow at a five-year annualised rate of 7% to reach 5.3 billion litres in 2025 on the back of rising purchasing power, urbanisation and favorable demographics. With the estimated market size of 275 million cans, aluminium beverage cans in Pakistan account for only 3.6% of total soft drinks sales as opposed to the global average of 19%.
Indeed, the surprise is in that it took so long for a company like PABC to come along.