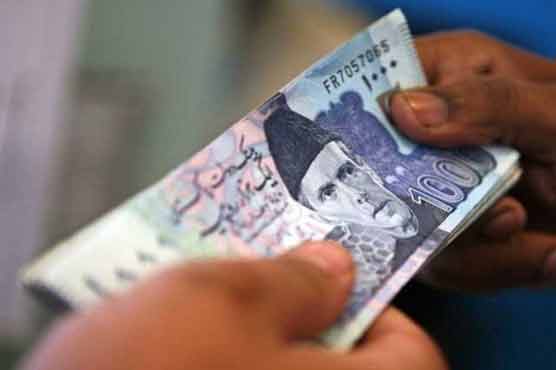 LAHORE: Ghazanfar Ali Khan, the CEO of Zing Digicomm, has been accused by his business partner, Aurangzeb Khan, of defrauding him, in a first information report (FIR) registered with Liaquatabad Police Station Lahore. 
Ghazanfar flatly denies the allegations. 
Zing Digicomm is headquartered at the prestigious Arfa Karim Tower in Lahore and provides Fintech solutions to the banking industry, developed in collaboration with its Chinese technology partner (Shanghai F-Road).
According to the FIR, Aurangzeb Khan said that in mid-2017 Ghazanfar secured an Rs50 million investment from China and an additional Rs150 million investment – worth a total of $1.9 million at the time – to create a branchless banking service. With a banking and telecommunications background across, Ghazanfar Ali Khan was granted sweat equity to handle the top-line growth. 
Aurangzeb Khan claims that to date he has not seen a profit despite the business seemingly winning large contracts. According to the FIR filed by Aurangzeb Khan, Ghazanfar Ali Khan created his own similarly named businesses and routed closed deals to his own entity, duping customers and defrauding not only the principal partner but also investors. 
The FIR, citing the SECP database, reads that Zing Digicom was founded by Ghazanfar Ali Khan and Aurangzeb Khan, with an equity split of 34% and 66% respectively.
Zing Technologies, originally incorporated under a different name in 2016 that was changed to Zing Technologies in January 2019, was founded by Ghazanfar Ali Khan, with ownership split between him and one Umer Hayat Khan from Habib Bank Limited (HBL). Besides Zing Digicom and Zing Technologies, Ghazanfar also owns Zing Solutions and Zing Logistics, all carrying same prefix.  
Speaking to Profit, Ghazanfar Ali Khan denied the police charges and considers them to be allegations, adding that Zing Technologies offers services that do not resemble that of Zing Digicom. He further adds that the company, Zing Digicom, that Aurangzeb claims to be a partner in, never paid for the shares he subscribed for in the company, therefore, he does not hold any ownership in the company.
"It's a business dispute between the parties involved and doesn't involve any fraud, wrong doing or stealing of any monies. This must be settled as per the business laws of the country," said Ghazanfar.
Both parties had earlier approached Model Town Police for the same case, which was, allegedly, dismissed by the Model Town Police for not having merit. The police, according to Ghazanfar, said that the case fell under the jurisdiction of the Securities and Exchange Commission of Pakistan (SECP) instead of the police. 
However, the FIR, after sometime, was registered at Liaquatabad Police Station. 
Abid Ali, a representative from Liaquatabad Police Station told Profit that Ghazanfar Ali Khan was never arrested and that the accused secured a pre-arrest bail after the FIR, adding that police investigation has yet to begin. 
Aurangzeb Khan claims that the deception has impacted his reputation in China and his subsequent credibility in bringing CPEC related projects to Pakistan.
On the contrary, Ghazanfar says that Aurangzeb is misrepresenting the public and the police by calling himself an investor in CPEC. The verification in this regard was provided by Government of Pakistan.
Profit has seen the documents that back this claim.