The latest rating data from Kantar-MediaLogic shows that Why are advertisers in Pakistan ignoring the 2021-2023 Cricket World Cup?' – which cited data on why advertisers and agencies were being apprehensive about sponsoring the 2021 ICC Men's T20 World Cup – was in fact, on the money.
According to the latest rating data from Kantar-MediaLogic, as of the 15th of November 2021, all three sports channels have a cumulative rating of 5.7 so far for the 2021 ICC Men's T20 World Cup, which is 35% less than the 2019 PSL, the highest-rated PSL event which only aired on two channels. 
As reported by Dawn, the number of people watching the match is accounted for by ratings, which are essentially percentages measuring the portion of a given group — be it households, adults 18-49, or women 25-54 — watching a given show. Broadly speaking, a 5.7 cumulative rating for all matches of the 2021 ICC Men's T20 World Cup means 5.7% of the target population was watching; the exact definition is technical but broadly this is what it implies. 
As the youngest channel of the three, A Sports by the ARY Digital Network managed an average rating of 1.1, while Ten Sports managed an average rating of 1.4, and PTV Sports achieved an average rating of 3.3 as of the 15th of November 2021. How does this compare to the prior ICC games?
Apples to apples
During the 2016 ICC World Twenty20, the cumulative ratings across Ten Sports and PTV Sports between matches where the Pakistan cricket team were playing was 13.8 whereas the ratings fell to 3.6 when the Pakistan cricket team are not playing. Of the 35 total matches of the 2016 ICC World Twenty20, Pakistan only played in four of them.
Article continues after this advertisement

During the 2019 ICC Cricket World Cup, the cumulative ratings tabulated by Kantar-MediaLogic across Ten Sports and PTV Sports between matches where the Pakistan cricket team were playing was 11.1 whereas the ratings fell to 4.0 when the Pakistan cricket team are not playing. Of the 42 total matches of the 2016 ICC World Twenty20, Pakistan only played in eight of them.
During the ongoing 2021 ICC Men's T20 World Cup, the cumulative ratings tabulated by Kantar-MediaLogic as of the 15th of November 2021 across A Sports, Ten Sports, and PTV Sports between matches where the Pakistan cricket team play is so far 21.9 while the cumulative ratings for the match against India, New Zealand, Afghanistan, Namibia, Scotland, and Australia were 28.8, 19.7, 20.7, 18.5, 18.0, and 25.8 respectively
Oranges to oranges
During the 2016 ICC World Twenty20, the ratings for the Pakistan v India match across PTV Sports and Ten Sports were 19.63 and 10.39, whereas the ratings for the same matchup during the  2021 ICC Men's T20 World Cup across PTV Sports, Ten Sports, and A Sports was 18.7, 6.1, and 3.9 respectively. 
Given that for the six matches prior to that, the cumulative ratings for matches on A Sports were just 5.2% greater than that of Ten Sports, if we assume that the ratings Ten Sports achieved in 2016 would have been close to what A Sports achieved in the same year, we can see that all channels across the board have seen a decline in ratings. 
This can be attributed to Daraz Live and the fact that three channels instead of two channels were airing the matches. It was also due to the number of cable head-ends, fiber optic internet, and black-market direct-to-home operators stealing clean the feed due to a lack of up-linking that protects the feed. During the 6th season of PSL, PCB claimed to have found that Transworld and Stormfiber were distributing an ad-free clean feed to digital boxes by downlinking directly from PAKSAT.

Media planners, that shared this data with Profit, were of the view that the audiences that were TV-first in 2016 have now matured to become mobile-first, suggesting the beginning of the end of the TV-based broadcasting industry, wherein the lions share of sporting fans are under the age of 35 and tend to be mobile-first. 
This means that the Which 2021 ICC T20 World Cup sponsorship deal is superior report was correct to recommend a media strategy geared towards Daraz Live instead of either ARY Digital Network or Ten Sports. 
For the 2022-2025 PSL season, digital streaming will likely go towards longtime PCB partner bSports.pk, which means that advertisers that want to attract digital natives will tell their media agencies – that wasted their sponsorship budgets with conventional media for the 2021 ICC Men's T20 World Cup – to select platforms that have their intended audiences, which is media planning 101.
PSL vs ICC T20
Across Ten Sports, PTV Sports, and Geo Super, the first Pakistan Super League (PSL) games had an average rating of 0.7, 3.4, and 0.7, while the second PSL games had an average rating of 1.0, 5.2, and 1.8, and the third PSL games had an average rating of 1.7, 4.7, and 2.0 – with the cumulative ratings between the first and third PSL doubling across three channels.
Even without Ten Sports airing the fourth, fifth, and sixth PSL games, MediaLogic data shows that the cumulative ratings generated by PSL Sports and Geo Super were 8.9 for PSL 4 and 8.6 for PSL 5. Amid the COVID-19 pandemic delaying PSL 6, the cumulative rating for PSL 6 was 3.6 and was projected to cross 9.9 according to its trajectory at the time.
Assuming that PSL 7 – which will likely be aired on PTV Sports and Geo Sports conventionally and bSports.pk digitally – generates the conservative rating of 9.1, it will still be 60% better than the cumulative rating of 5.7 generated by PTV Sports, Ten Sports, and A Sports combined. 
And marketers chase eyeballs.
Why does this matter?
These ratings will impact not just how advertisers will justify the committed media spending with the 2021 ICC Men's T20 World Cup, it will also be the basis of determining just how much they will need to allocate for the 2022 PSL next year. Just six cricket matches during the 2021 ICC Men's T20 World Cup – all of which where the Pakistan cricket team played – generated an average rating of 21.9 whereas when factoring in all the matches, the average rating is 5.7.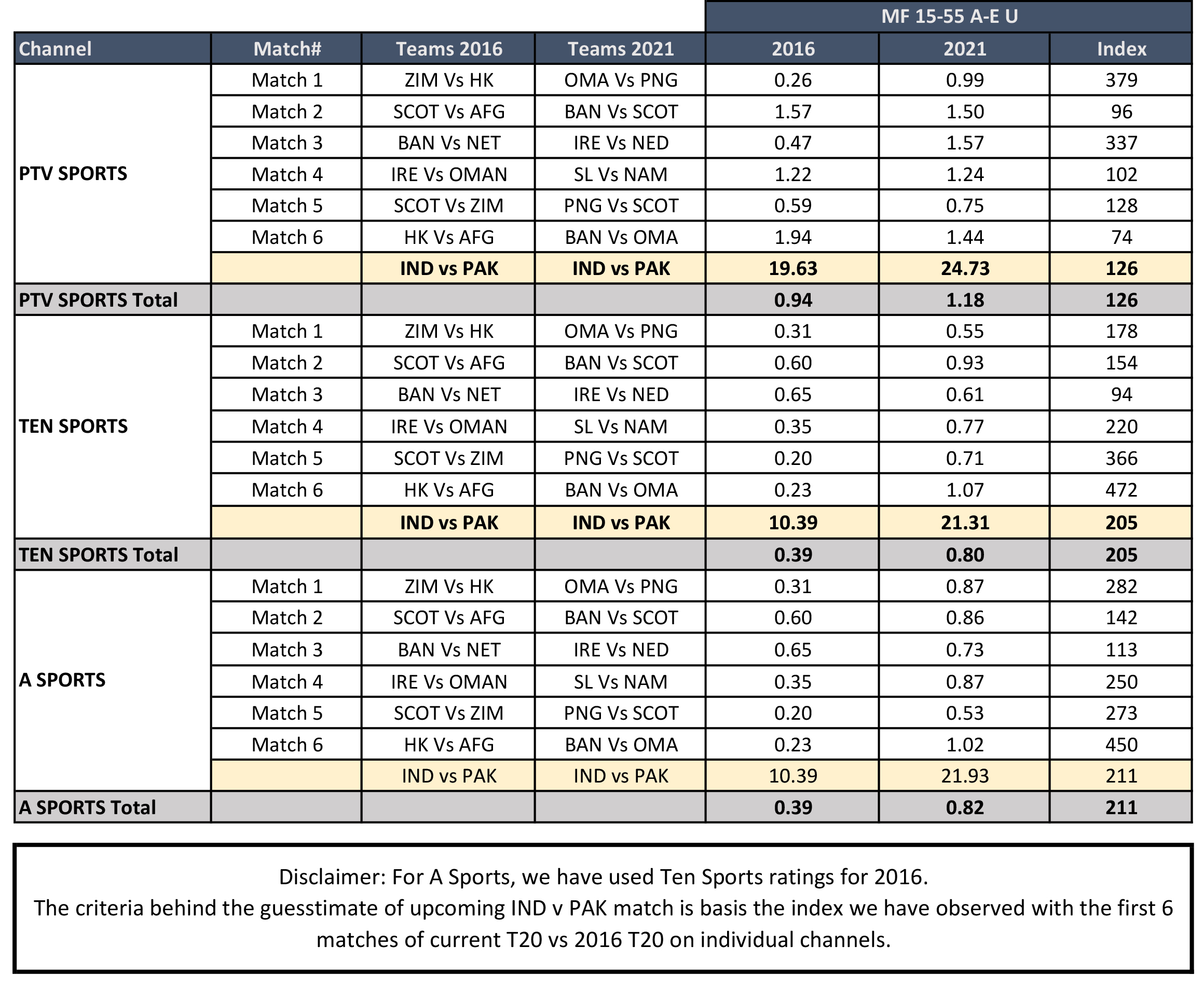 Now consider that the PSL 2022 will have 34 matches in total, all featuring Pakistani players, and attracting audiences that have a proven track record to watch when their nationality or locality is playing. This is nearly six times more matches relevant to Pakistan, which will impact the valuation of the 2022-2025 PSL season, given that the ARY Digital Network paid Star Sports $7.5 million for broadcasting rights of the 2021 ICC Men's T20 World Cup.
For context, the PCB valued PSL 2016 to 2018 at $11.7 million and then increased the price by 326% for PSL 2019 to 2021, bringing the media rights tender at $36 million. Blitz Advertising, the largest sports marketing agency in Pakistan, according to the 2020 REMCA media agency rankings, secured both of these tenders and helped the PCB turn a profit.
Sources told Profit that the Spark affiliate paid $30.5 million for local media rights while Techfront paid $5.5 million for global streaming rights. A similar ratio is expected for the bid for PSL 2022 to 2025, with media rights being a catalyst for client acquisition and retention.
Given that the Ismail Industries media review was won by GroupM Pakistan on the basis of its partnership with the ARY Digital Network for the 2021 ICC Men's T20 World Cup broadcasting rights, it is safe to say that advertisers that are cricket focused will be keen to saddle up with the media agency that wins the bid for the 2022 PSL.
From the first to the sixth PSL, the media broadcasting and commercialization rights for the PSL have been with Blitz Advertising, which is the largest sports marketing agency in Pakistan. There is a direct correlation between Blitz Advertising investing in securing media rights for mainstream and niche sports events and in its rise to the top five slots of the annual media agency rankings from RECMA.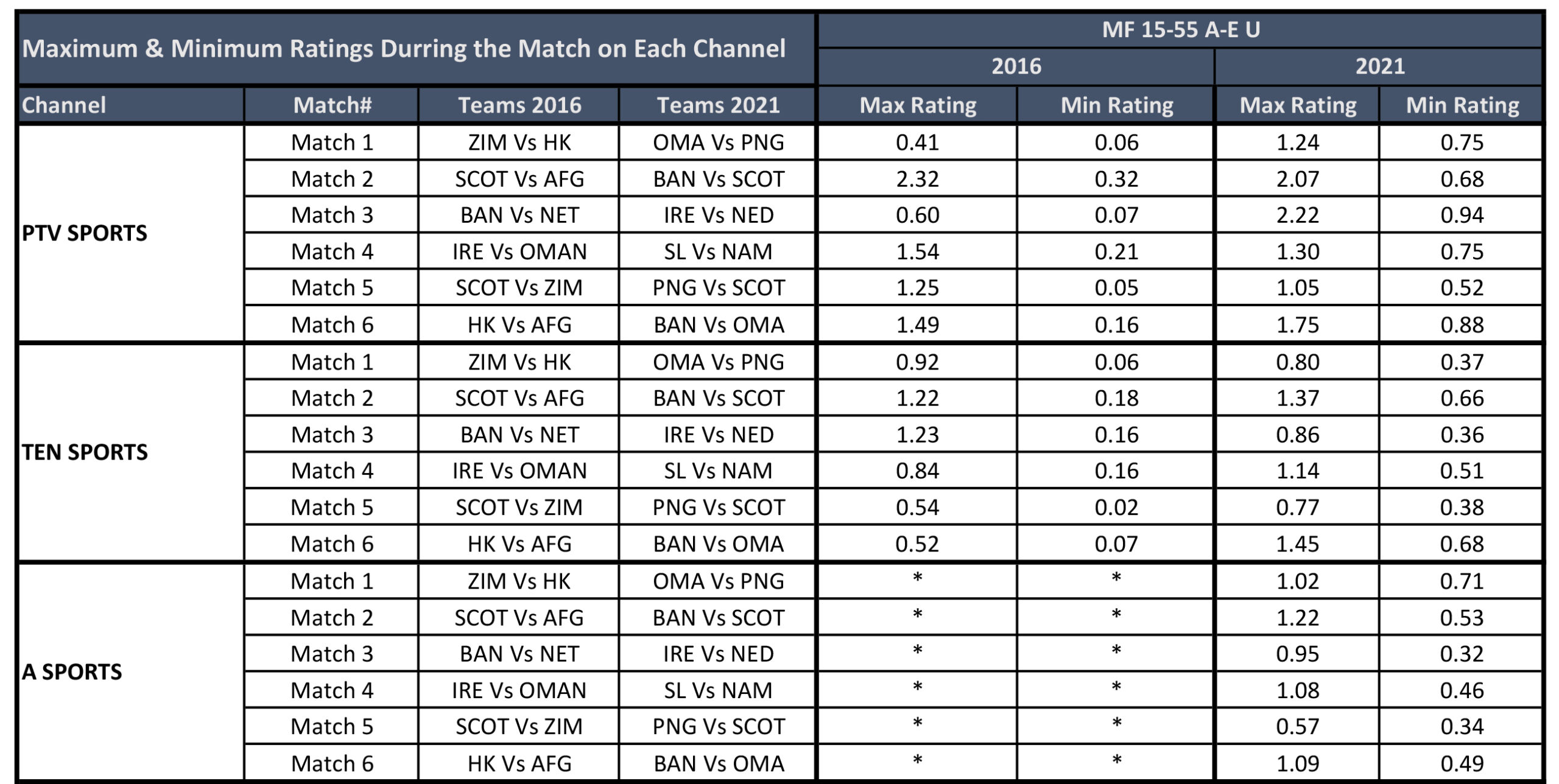 "We have broadcast media rights for the Lanka Premier League, Kashmir Premier League, Pakistan Celebrity League, and are closely working with the Pakistan Hockey Federation, Pakistan Volleyball Federation, and the Pakistan Kabaddi Federation, along with Trans Group," said Ahsen Idris, the group CEO of Blitz Advertising.
Given that Star Sports was paid $7.5 million by the ARY Digital Network for the broadcasting rights of the 2021 ICC Men's T20 World Cup, the ratings listed above would suggest that the 2022-2025 PSL will be valued at upwards of $50 million, given that Kantar-MediaLogic projected the games would exceed 9.9 in ratings, without the stoppage created by COVID-19. 
Given the shrinking AdEx in Pakistan, it is difficult to fathom which media agency will be able to cough up this amount, which is 2.25% of the $2 billion media and advertising industry in Pakistan and roughly 10% of what the top eleven largest full-service media agencies in Pakistan made in 2020, according to the annual media agency rankings from RECMA.
"When the PCB announces the media rights tender for the next four years of the PSL, it will be valued at a multiple of at least six times the price paid by ARY Digital Network for the ICC media rights tender," said Ali Rehman, the founder of Allee and co-founder of Find The Venue. "This means that the PCB will start the bid at $45m because Pakistani's only care about the matches where their fellow citizens are playing, evidenced by the Kantar-MediaLogic data around the ongoing ICC 2021 games."
Rehman speculated that the era of securing a network agency affiliation – such as Adcom Media being affiliated with Zenith under Publicis Groupe – as a means of guaranteed business development is over, especially since Zenith won the Nestle media review regionally but Adcom Media was not handed the account because the agency is on a, supposedly, downward trajectory.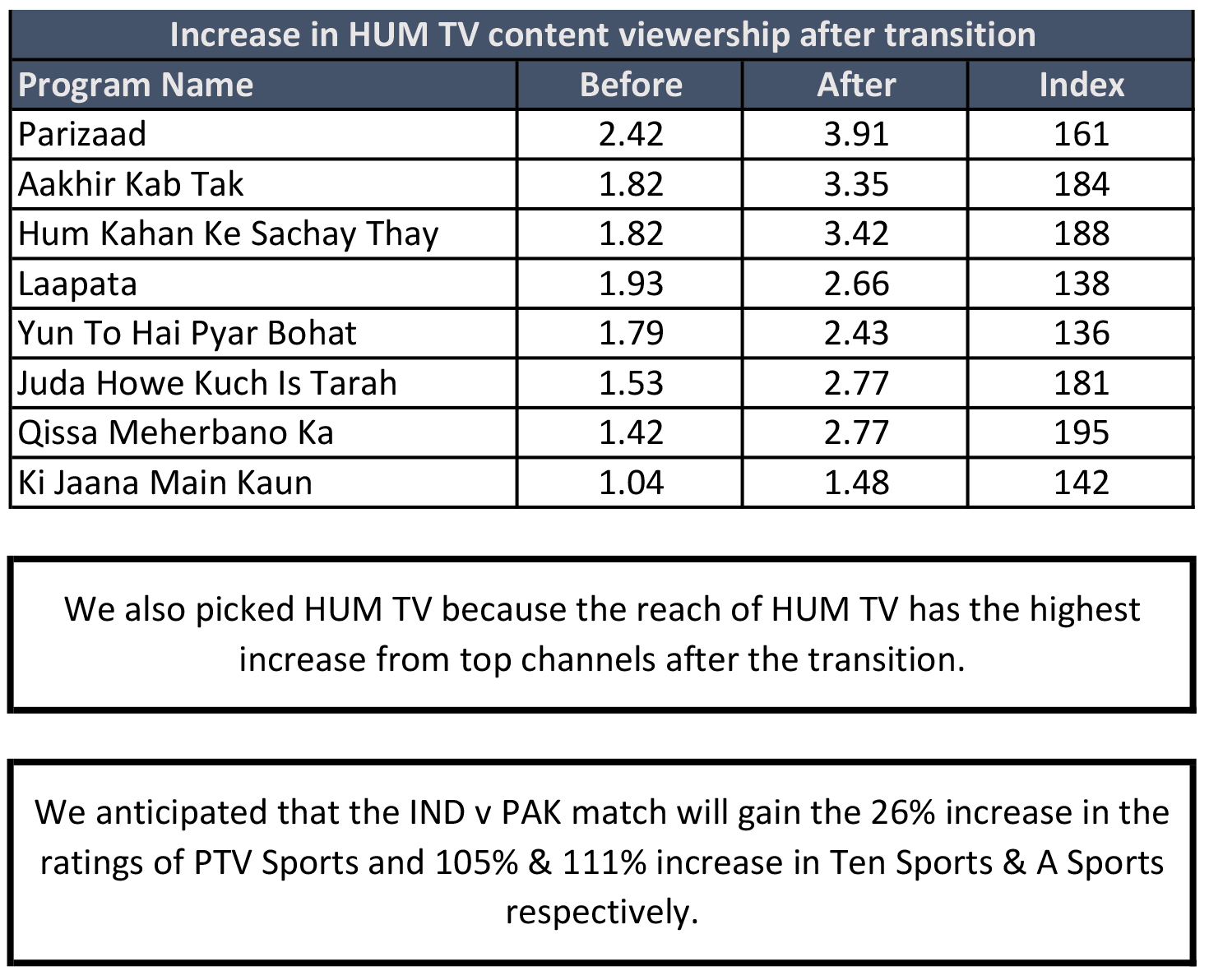 "From now on, owning the media broadcasting rights on unique content – be it conventional media or digital media – will be the primary basis of media agency selection," said Rehman. "Advertisers simply cannot risk choosing a WPP agency because it has good rates for all programs, only to see Kantar-MediaLogic data which shows that the content under a Publicis agency is breaking records and that approaching them now will only mean seeing a premium rate card, whereas clients of a Publicis agency get a reasonable rate card."
He added that the valuation of the next four PSL seasons is dependent on whether Pakistan holds matches at home, whether international stars such as David Wiese are willing to come to play at the PSL, how much the PCB is willing to invest behind promotion & marketing, and the quality of the broadcast itself, which has been conventionally aired with Geo Super and digitally with the bSports.pk across its website, app, YouTube channel, and Facebook page.
Stream theft was a problem with every PSL season and could have been avoided by protecting the uplink feed. By using a proper CAS encryption system and an integrated receiver decoder, PCB could have authorized downlinks. The latest victim of this lack of preventative systems has been Daraz Live, which paid $1.5 million for exclusive rights to air the 2021 ICC Men's T20 World Cup on its app of 15 million monthly active users.
Daraz representatives told Profit that the eCommerce company took down over 500 links that were streaming the match, most of whom were doing so using an ad-free feed, and capturing desktop and mobile pixel & tracking data of the site visitors. In checking the ads.txt URL for these sites, it was clear they were all approved by demand-supply platforms and supply-side platforms as valid destinations for ads.
Elephants in the room
The assumption that the 2022-2025 media rights for the PSL will be worth $50 million hinges on the assumption that the Kantar-MediaLogic data pertaining to the previous PSL events and the ongoing 2021 ICC Men's T20 World Cup is accurate, to begin with. This is amid a plethora of market rumors suggesting that the PeopleMeters installed by Kantar-MediaLogic have not been compromised in some shape or form. 
"Medialogic has in fact moved away from reliance on PeopleMeters since Feb 2021 and has been issuing data combining Return Path Data (RPD) from PTCL and Nayatel," said Tauqir Ahmed, the head of research at Medialogic. "This data comes from a sample of more than 150,000 homes and 140 cities across Pakistan."
He said that when comparing PeopleMeters data with the new RPD data, they find that on both datasets PTV, Ten Sports, and A Sports were in the first, second, and third position of the ratings.

"The system seems to be rigged," said Malik Bejar Ali Khan, the deputy general manager of sales & marketing at BOL Network. "[There is] not enough data, the new collaboration with PTCL data doesn't make sense as I don't think SEC C and D have enough money to spare to pay a per-month fee, the data speaks louder than words – Ten Sports has been the main source of cricket in Pakistan for 13 years [and it] went down on ratings drastically while a channel that was launched four days ago with no track record knocks it out of the park. [For the time being], there is a monopoly and no other players can audit or provide data, we all will follow blindly."
As reported by Profit, BOL Network parent company Labaik Pvt Limited launched MediaVoir in mid-2017 after it rejected the low ratings tabulated by MediaLogic pertaining to BOL TV and BOL Entertainment. MediaVoir was positioned as providing accurate television viewership data and trends. Comparing itself to Media Bank, The Media Trackers, and MediaLogic, the rating agency claims to offer accurate results and greater insights at a lower price.
"The only thing that BOL was onto was introducing new PeopleMeters and rating system which would have broken the monopoly of the existing ones," said Gibran Ashraf, the former head of the Islamabad city desk of The Express Tribune. "[It would] not [have] necessarily [improved] the system and obviously gamed to keep just one company top, but I believe that there is a dire need for independent but regulated rating companies in the world of OTA viewership."
If Google Trends data can be used as a benchmark for organic interest, we can see that the top searched destinations to watch the Pakistan vs India match on the 24th of October were ranked as PTV Sports, Ten Sports, Daraz Live, and A Sports, at 100, 38, 18, and 6 respectively. 
Similar to the Broadcast Audience Research Council (BARC) scandal in India, where unscrupulous people bribed household heads to turn on a specific channel, media planners across Pakistan are worried that their recommendations are based on faulty data. This worry is further compounded by Kantar-MediaLogic blocking all attempts by PEMRA to conduct a forensic audit. 
"PEMRA has indeed audited Medialogic data in 2021 through an independent International auditor through its Joint Industry Regulatory Committee," said Ahmed. "This committee actually comprises the leading industry executives from advertisers [such as Unilever, P&G], broadcasters [such as Geo, Dawn, and PTV], and media agencies [such as GroupM, Starcom]. 
Ahmed claimed that the auditor assigned by PEMRA found Medialogic's data of an international standard and its RPD methodology state-of-the-art.
"We have not seen a periodic forensic audit of this rating system from the Pakistan Advertiser Society," said Rizwan Merchant, the leading media auditor in Pakistan."Media agencies are still analyzing this data and advising advertisers where to spend their money. And to make things more complicated in the media supply chain we see media agencies bidding for cricket event rights including PSL, KPL & ICC."
The lion's share of TVCs that aired on PTV Sports during Pakistan's match against Namibia was for GroupM clients such as Unilever (airing ads for Sunsilk, Surf Excel, and Lifebuoy), English Biscuit Manufacturers (for the Peek Freans Smile Chocolate Donut Cake), Pakistan Telecommunication Company Ltd (for Ufone 4G and Ubank), Faysal Bank, and PepsiCo. 
Merchant said that advertisers who advertised during KPL were nowhere to be found during the 2021 ICC Men's T20 World Cup, which isn't true because TVCs for Zong 4G, EasyPaisa, and Coca Cola, have been spotted on PTV Sports during Pakistan's match against Namibia.
Being a client of the agency with media broadcasting rights for the 2021 ICC Men's T20 World Cup – or be it any type of high demand and exclusive content – comes with better pricing perks, which explains how GroupM Pakistan won the Ismail Industries media review recently. This is just one of the many symptoms of Pakistan's murky media supply chain.
Spinsters at work
Three weeks ago, marketing executives across LinkedIn and Facebook echoed a suspicion that the ARY Digital Network had successfully determined the households and areas used by Kantar-MediaLogic for the placement of PeopleMeters, citing unusual rating spikes for A Sports during matches where Pakistan was not playing, which has historically been the sort of event that has the worst ratings because Pakistani audiences statistically gravitate towards matches where its team is playing.
Industry insiders told Profit that the actual reasons were strategically sinister instead of outright sinister. They said that cable operators had been instructed to place A Sports before PTV Sports and Ten Sports during the channel selection option, with cable operators incentivized to do so because ARY had failed to secure a bombardment of ads for the matches.
"There is a very simple explanation for why people were switching away from PTV Sports and Ten Sports," said one media executive. "These channels [PTV Sports and Ten Sports] run ads at the worst possible moment – before the over is complete and don't cut back to the match in time. Many instances have been recorded of the ad ending and jumping to the match where viewers are watching the replay of a wicket or a run, instead of getting to watch it in real-time. Whereas this wasn't as bad an issue on A Sports [under the ARY Digital Network], since the channel had no prior rating data it could not secure a lot of ads."
Anticipating this, the ARY Digital Network offered both Ten Sports and A Sports together in its proposal for packages around sponsoring the 2021 ICC Men's T20 World Cup. The total possible advertising expenditure (AdEx) based on this proposal was Rs. 617.5 million ($3.625 million).
This was justified by the ARY Digital Network on the premise that the cumulative rating for A Sports and Ten Sports would be at least 5.5, which has since been proven to be an exaggeration. Kantar-MediaLogic data as of the 15th of November 2021 shows that less than half of the target promised by the ARY Digital Network was achieved as A-Sports by the ARY Digital Network managed an average rating of 1.1, while Ten Sports managed an average rating of 1.4.
Capturing a greater share of the $2 billion AdEx pie
Bearing in mind that the first PSL was aired on Ten Sports, PTV Sports, and Geo Super, the ratings across the three channels were 0.7, 3.4, and 0.7, respectively. These data points are reportedly a source of confidence for the decision-makers at the ARY Digital Network, keeping in mind the 1.1 ratings A-Sports achieved thus far in their first gig as a sports channel.
In a recently self-censored report by Aurora, it was correctly pointed out that in order for the ARY Digital Network to bid for the media and broadcasting rights of the 2022-2025 PSL, ARY Digital Network president Salman Iqbal will have to forfeit his ownership of the Karachi Kings, due to concerns that his own team would get greater deals and airtime.
After Profit outed the open secret that A-Sports is under the ARY Digital Network, despite the HD sports channel being registered under Horizon Communications – where Iqbal's wife and sister in law are listed as directors – industry insiders told Profit that Iqbal intends to transfer ownership of his prized PSL team to his wife or other family members, while still pulling the strings behind the scenes.
"Even if he does that and the regulator does jack all, as usual, he won't have a strong enough business case with the PCB since his ratings are worse than that of Geo Super, which historically will work with Blitz Advertising, due to its strong track record in sports monetization," said a media executive, who asked to remain anonymous due to retaliation fears. "It would take a considerable amount of corruption for the pendulum to yet again swing in any other direction."
Brand extensions to $100 million PSL valuation
In a video posted by the PCB on Twitter, newly appointed chairman Ramiz Raja, the former opening batter and prominent commentator, said that he hopes his organization can beat other competing Asian countries to the punch with a women's competition and be the first cricket board in the competition to launch a franchise tournament for women. 
"If Pakistan can be the first one to have a full-fledged PSL we can inspire others," said Sana Mir, the former captain of Pakistan's women's team, in an interview with Arab News. "It will be a very good initiative from Pakistan. I think its impact will be far bigger than anyone can see. So many Asian countries are now playing cricket, in this part of the world cricket can become one of the biggest sports in Asia for female athletes where other sports are still not here on a competitive level."
As advocated by Profit repeatedly, an investment towards women's PSL could improve the PCB's and the PSL's environmental, social, and corporate governance (ESG) scores, which, in turn, would attract advertisers and agencies that want to be associated with an organization or league that represents its own ESG priorities. A study from McKinsey & Company found a link between ESG signals and brand value co-creation, which means advertisers in Pakistan can improve their own ESG scores by partnering with a women's PSL league to foster greater social credibility.
"The top five largest advertisers in Pakistan should be making reasonable investments to grow women's sports because women are a vital target customer for them and the visibility is long overdue," said Fatima Hyder, the group chief strategy officer at Z2C Limited. "Women literally represent 50% of the sheer athleticism, unrivaled personalities, and inspiring stories of the country."
She added that instead of dismissing and missing out on half the opportunity to captivate and delight fans around the country, advertisers can uplift their target audience by placing strong, capable, fast, and empowering role models on a pedestal in order to break stereotypes in a meaningful manner and make strong and powerful the new ideal for women.
"At P&G, we are passionate about equal opportunity and our leading feminine-care brand Always gives us this unique space to continue our impact by promoting women's advancement as professional athletes and leaders in the sports sector," said Muhammad Khurram Kidwai, country marketing director for P&G Pakistan, in a statement after the menstrual hygiene products brand was announced as Female Hygiene Partner for Pak-West Indies women series. 
Monetising the journey
Assuming the PCB can accelerate its talent scouting efforts to grow the pool of female athletes partaking in the inaugural women's PSL, the diversity of players will create more matches, more content, and a relevant brand extension for the PSL. The data from MediaLogic clearly shows that the PSL outranks the ICC games because each and every match is relevant to Pakistan. 
Raja also intends to launch a PSL in the under 19 category, which will be a proving ground for up & coming talent, as well as an avenue to grow the brand value of the PSL. As an add-on to this, the PCB can also turn the talent scouting effort itself into a content stream of its own, mirroring the strategy employed by the Ultimate Fighting Championship. 
A reality TV show that follows professional MMA fighters living together, The Ultimate Fighter follows them as they train and compete against each other for a prized six-figure contract with the UFC. A similar content stream by the PCB – featuring both male and female cricket players – will have a ground-up level of interest for the up & coming talent, while creating an air of transparency. 
"Today, women lead narratives stand out," said Saman Javed, founder of The Catalyst Act. "Companies that empower women or stand for women empowerment are noticed. Campaigns that focus on female heroes get a lot of recognition. And the success of female sports is the epitome of women's empowerment considering the stark difference between men and women since the beginning of time. The revolution is coming – the benefit of being part of this revolution will be a lot more than jumping the bandwagon after the paradigm shift."
This approach works well with the findings of a recent study by the DAZN Group, which recommended that advertisers and sports governing bodies – such as the PCB – invest in early-stage storytelling that increases visibility and builds dedicated interest in matchups, rivalries, fan stories, the profiles of the athletes themselves, and more – with the similar breadth and depth in which men's sports are covered.
Grassroots investments towards women's sports year-round may also be pitched to advertisers and agencies as an excellent avenue from a brand equity perspective, with most CPG advertisers in Pakistan leaning their urban targeting towards women empowerment, the role they would play in elevating female athletes would pay dividends for the decades to come.